Elmbrook.org

A Great Church To Grow In!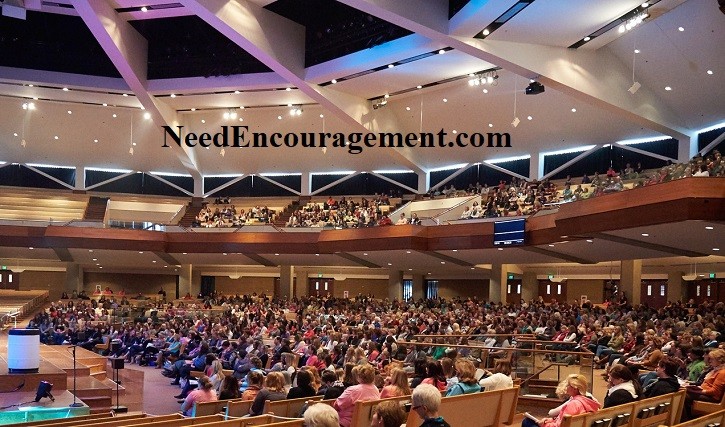 Please contact us if you have questions or comments or want encouragement.
I have attended Elmbrook church for over 23 years and found the roots of my Christian faith there! I am forever grateful for pastor Stuart Briscoe and all the staff and Christian friends I have found there. God planted me at Elmbrook church in 1989, which was a blessing.
The church helped transform me from a previous drug attic and alcoholic with lots of problems to an active member of the body of Christ. I have been blessed to be under Stuart Briscoe, Mel Lawrenz, and other teachers and members of Elmbrook. The people at Elmbrook, the staff, and the church members were just what God intended for me to be with. I am thankful for the teaching and love they showed me all those years. ~ Bill Greguska
Acts 16:5 
So the churches were strengthened in the faith and grew daily in numbers.
---
Pastor Stuart Briscoe A Big Part Of Elmbrook Church!
---
Pastor Jill Briscoe Says Only God Can Make Things Grow! 
---
Elmbrook Is A Non-Denominational Church
The Elmbrook church's mission is to help people become rooted in Jesus and released to His mission. Elmbrook is a multi-campus, non-denominational Christian church located in Southeast Wisconsin. Whether you are a long-time follower of Jesus or this will be the first time in a long time that you set foot in a church, we hope you will find a home here. We are committed to helping everyone who walks through our doors and discovers all God designed them to be.
---
Some Specific Scriptures To Encourage You:
Colossians 3:16 ESV 
Let the word of Christ dwell in you richly, teaching and admonishing one another in all wisdom, singing psalms and hymns and spiritual songs, with thankfulness in your hearts to God.
Psalm 32:8 ESV
I will instruct you and teach you how should go; I will counsel you with my eye upon you.
Proverbs 22:6 ESV 
Train up a child in the way he should go; even when he is old, he will not depart from it.
Exodus 18:20 ESV
And you shall warn them about the statutes and the laws, and make them know the way in how walk and what they must do.
2 Timothy 3:16-17 ESV 
All Scripture is breathed out by God and profitable for teaching, for reproof, for correction, and for training in righteousness, that the man of God may be complete, equipped for every good work.
John 14:26 ESV
But the Helper, the Holy Spirit, whom the Father will send in my name, he will teach you all things and bring to your remembrance all that I have said to you.
Proverbs 11:25 ESV 
Whoever brings blessing will be enriched, and one who waters will himself be.
Deuteronomy 6:6-7 ESV 
And these words that I command you today shall be on your heart. You shall teach them diligently to your children and shall talk of them when you sit in your house, and when you walk by the way, and when you lie down, and when you rise.
1 John 2:27 ESV 
But the anointing that you received from him abides in you, and you have no need that anyone should teach you. But as his anointing teaches you about everything, and is true, and is no lie—just as it has taught you, abide in him.
Hebrews 8:11 ESV 
And they shall not teach, each one his neighbor and each one his brother, saying, 'Know the Lord,' for they shall all know me, from the least of them to the greatest.
Titus 2:7-8 ESV
Show yourself in all respects to be a model of good works, and in your teaching, show integrity, dignity, and sound speech that cannot be condemned so that an opponent may be put to shame, having nothing evil to say about us.
Luke 6:40 ESV 
A disciple is not above his teacher, but everyone, when he is fully trained, will be like his teacher.
Psalm 51:10-13 ESV 
Create in me a clean heart, O God, and renew a right spirit within me. Cast me not away from your presence, and take not your Holy Spirit from me. Restore to me the joy of your salvation, and uphold me with a willing spirit. Then I will teach transgressors your ways, and sinners will return to you.
1 John 5:20 ESV 
And we know that the Son of God has come and has given us understanding, so that we may know him who is true; and we are in him who is true, in his Son Jesus Christ. He is the true God and eternal life.
James 3:1-2 ESV 
Not many of you should become teachers, my brothers, for you know that we who teach will be judged with greater strictness. For we all stumble in many ways. And if anyone does not stumble in what he says, he is a perfect man, able also to bridle his whole body.
James 3:1 ESV 
Not many of you should become teachers, my brothers, for you know that we who teach will be judged with greater strictness.
James 1:5 ESV
If any of you lacks wisdom, let him ask God, who gives generously to all without reproach, and it will be given him.
---
---
For Encouragement, Call 1-800-633-3446 or Chat
---