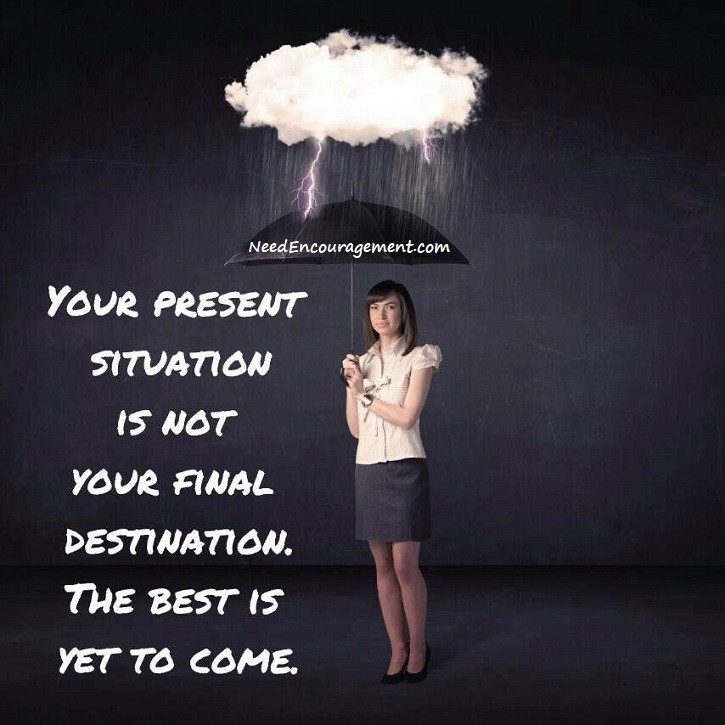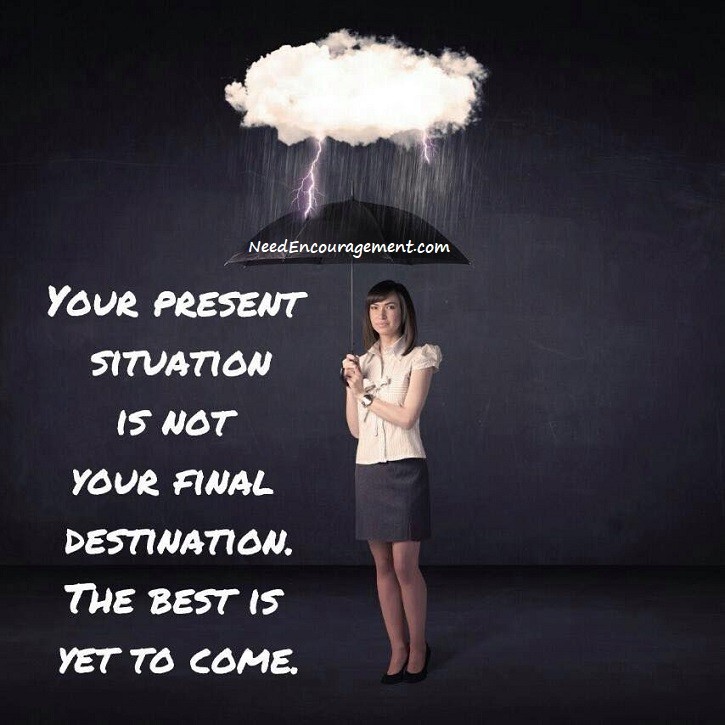 Please contact us if you have any questions or comments or would just like some encouragement?
At the age of 18, I made up my mind to never have another bad day in my life. I dove into an endless sea of gratitude from which I've never emerged. ~ Patch Adams
You know that bad days happen to all of us at some point, don't make your whole day terrible for just one thing happening wrong! Here are some encouraging scriptures about bad days!
---
Words To Ponder About What Success Is? 
It doesn't matter how much money you have when you die, how many people know your name, or what position you held. If you never got around to doing and being what your destiny is, then all you were was a successful failure. SUCCESS means arriving at God's prescribed destination for you while having the capacity to experience, enjoy, and extend His goodness in your life. ~ Paraphrasing of Pastor Tony Evans
---
On Hard Times And Bad Days, No One Laughs At God!
---
2 Timothy 3:1-5
But mark this: There will be terrible times in the last days. People will be lovers of themselves, lovers of money, boastful, proud, abusive, disobedient to their parents, ungrateful, unholy, without love, unforgiving, slanderous, without self-control, brutal, not lovers of the good, treacherous, rash, conceited, lovers of pleasure rather than lovers of God, having a form of godliness but denying its power. Have nothing to do with such people.
---
When Bad Days Happen, Put Your Trust In God!



No one has a bad life. Not even a bad day. Just bad moments. ~ Regina Brett
Romans 8:28  And we know that in all things God works for the good of those who love him, who have been called according to his purpose.
---
If You Feel Like You're Walking Through A Spiritual Desert?
Keep praying. 1 Thessalonians 5:16-18

Keep reading your Bible. 2 Timothy 3:16

Keep pressing forward. 2 Corinthians 4:8-9

Keep spending time with others who are walking close to God. Proverbs 27:17

Keep finding others to serve. 1 Peter 4:10

Keep paying attention to your health, diet, exercise, sleep. Isaiah 40:29

Keep a short account with God; check yourself for unconfessed sin. 1 John 1:8–9
---
Bad Days Don't Have To Last All Day!
Try Not To Call It A Bad Day!
Did you ever seem to wake up on the wrong side of the bed, and the whole day seems to go wrong? We have it in our power with God's help to avoid having bad days by keeping in mind that it is just moments of the day that could be considered bad.  Having that mindset will save you a lot of grief. 
Of course, we've all had bad days. Unfortunately, it seems that often, a day that starts badly keeps getting worse, and it is kind of like a snowball effect that somehow turns into a terrible day. We've all been there. It does not have to be that way.
You can choose to trust that God has a plan for all of our situations, and we need to follow Him as He guides and directs us through! Don't trudge through bad times on your own. Pray and ask a friend to give you support.
---
Bad Days Happen, Without Free Will, We Would All Be Robots!
---
Take A Personal Inventory Of Your Life!
Count Your Blessings, Not Your Problems!
Bad days happen to all of us, but those of us who can understand those bad days come and go, so do not put so much focus and attention on those bad days.
When I have a terrible day, when I look back at it, the whole day was not necessarily bad, but then why do we call it a bad day?
Next time you have a so-called bad day, take a moment to analyze it, and you will see that, yes, a part of the day was terrible, but not the whole day. This thinking will help you keep things in perspective.
The bad days are bound to happen, but keep your focus on God, and He will help you get through them and help you appreciate the good days more. ~ Bill Greguska
---
Here Are Some Helpful Links:
---
---
---
For Encouragement Call 1-800-633-3446 or Chat
---