People Need Hope As Much Food, Water, And Shelter!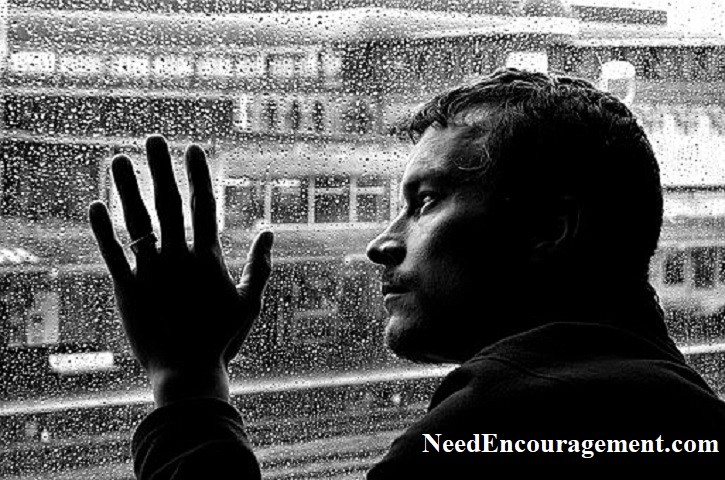 Please contact us if you have questions or if you need some encouragement.
If you're feeling lost and unsure about where your life is headed, take comfort in the fact that you need hope. Hope is what allows us to keep pushing forward, even when we feel like giving up. It's a powerful force that can transform our outlook on life and help us see things in a new light. Martin Luther King Jr. once said, "We must accept finite disappointment but never lose infinite hope." I firmly believe that we need to  Keep praying because real hope is not just a passing feeling. Martin Luther King Jr. reminds us of the importance of staying positive and holding onto our faith no matter what challenges come our way.
We all face disappointments at some point in our lives, but it's how we respond to them that really matters. Instead of dwelling on the negative aspects of your situation, try focusing on the good things that are still possible for you if you stay hopeful and trust God to guide your path. Remember: there's nothing too big or too difficult for Him to handle! So don't give up just yet – hold onto hope and watch as miracles start happening all around you! I appreciate what Instead, it is a way of life knowing that God is in control and there is nothing too big for Him to help us.  Let your hope and faith shape your future, not your hurts and problems. ~ Bill Greguska
Psalm 121:1-2 I lift up my eyes to the mountains— where does my help come from? My help comes from the Lord, the Maker of heaven and earth.
---
Find Hope By Searching For The Right Things In Life! 
---
Here Are Some Helpful Links:
---
What Do You Do When You Need Hope?
We need to trust God when things seem the worst! When you hear the words hope, what comes to your mind first? Hope knows that something good will come out of a possibly bad or dangerous situation. Like the wind, you can not see hope, but just like the wind blowing leaves, you can look at the results as you persevere and trust in God! It knows that whatever "this is," it too shall pass. If you are looking for hope in anything or anyone besides Jesus Christ, you will not honestly find what you are looking for in your life.
Find hope by seeking to see God's will for your life. Find hope today! Place your thoughts on good and godly things. You cannot find hope when you focus on evil. Let Jesus help you find real hope. It is understood that God is in control, not you or not me!  Keep your eyes focused on Jesus Christ as you look for hope that will not disappoint you.
---
Encouraging Bible Verses

Help You

Find Hope!
Matthew 5:4 

"Blessed are those who mourn, for they shall be comforted."

Revelation 1:18

 "I am alive forevermore."

John 11:25

"Jesus said to her, 'I am the resurrection and the life. He who believes in me will live, even though he dies."
2 Corinthians 12:9 

"My grace is sufficient for you, for my power is made perfect in weakness."

Hebrews 4:16 "Let us then approach the throne of grace with confidence, so that we may receive mercy and find grace to help us in our time of need."
Psalm 55:22

 "Cast your cares on the LORD, and he will sustain you; he will never let the righteous fall."

Isaiah 40:11

 "He tends his flock like a shepherd: He gathers the lambs in his arms and carries them close to his heart; he gently leads those that have young."
Hebrews 12:2-3

"Let us fix our eyes on Jesus, the author, and completer of our faith, who, for the joy set before Him endured the cross, despising its shame and sat down at the right hand of the throne of God. Consider him who endured such opposition from sinful men so that you will not grow weary and lose heart."
---
The Importance Of Good Choices!
---
Deuteronomy 31:6

"Be strong and courageous. Do not be afraid or terrified because of them, for the LORD your God goes with you; he will never leave or forsake you."

Hebrews 13:5-6

"… God has said, 'Never will I leave you, never will I forsake you.' So we confidently say, 'The Lord is my helper; I will not be afraid. What can man do to me?'"
Ephesians 4:31

"Get rid of all bitterness, rage, and anger, brawling and slander, along with every form of malice. Be kind and compassionate to one another, forgiving each other, just as in Christ God forgave you."

James 1:19

"My dear brothers, take note of this: Everyone should be quick to listen, slow to speak, and slow to become angry, for man's anger does not bring about the righteous life that God desires."

1 John 4:20

"If anyone says, 'I love God,' yet hates his brother, he is a liar. For anyone who does not love his brother, whom he has seen, cannot love God, whom he has not seen."
Matthew 11:28 

"Come unto me, all you that labor and are heavy laden, and I will give you rest."

John 15:5

[Jesus said,] "I am the vine; you are the branches. If a man remains in me and I in him, he will bear much fruit; apart from me, you can do nothing."

Philippians 4:13

"I can do all things through Christ who strengthens me."
---
You Can Find Hope In Many Ways!
People can give you hope and encouragement for the things they say or do. 

You can encourage yourself by not letting hardship drag you down. Psalm 9:18

By taking good care of your health.

From a good friend, spouse, pastor, or family member.

You can pray and allow God to comfort you and give you hope.

Ultimately, you can find hope in God's word from the Bible.

You can find hope through the Holy Spirit by the way the Holy Spirit leads you.

There are two main things to remember to get by in life better. The first thing is not to sweat the small stuff. The second point is that almost everything in life is small stuff. – Dennis Kraul
---
Some Specific Scriptures To Encourage You:
Jeremiah 29:11 ESV 
For I know the plans I have for you, declares the Lord, plans for welfare and not for evil, to give you a future and a hope.
Romans 15:13 ESV
May the God of hope fill you with all joy and peace in believing, so that by the power of the Holy Spirit you may abound in hope.
Romans 12:12 ESV 
Rejoice in hope, be patient in tribulation, be constant in prayer.
Hebrews 11:1 ESV
Now faith is the assurance of things hoped for, the conviction of things not seen.
Isaiah 40:31 ESV 
But they who wait for the Lord shall renew their strength; they shall mount up with wings like eagles; they shall run and not be weary; they shall walk and not faint.
Psalm 39:7 ESV 
"And now, O Lord, for what do I wait? My hope is in you.
Colossians 1:27 ESV 
To them God chose to make known how great among the Gentiles are the riches of the glory of this mystery, which is Christ in you, the hope of glory.
Romans 5:5 ESV 
And hope does not put us to shame, because God's love has been poured into our hearts through the Holy Spirit who has been given to us.
1 Corinthians 13:13 ESV 
So now faith, hope, and love abide, these three; but the greatest of these is love.
Romans 8:25 ESV 
But if we hope for what we do not see, we wait for it with patience.
Deuteronomy 31:6 ESV 
Be strong and courageous. Do not fear or be in dread of them, for it is the Lord your God who goes with you. He will not leave you or forsake you.
---
---
For Encouragement, Call 800-633-3446 or Chat
---