Are You In Cancer Recovery Right Now?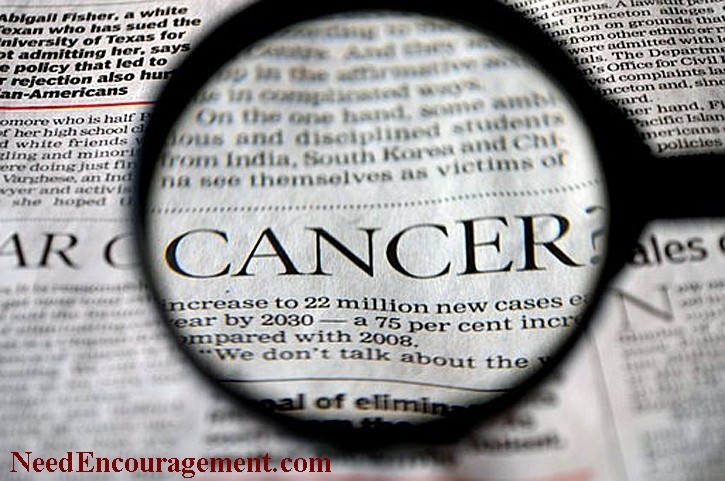 Please contact us if you have any questions or comments or would just like some encouragement?
My cancer scare changed my life. I'm grateful for every new, healthy day I have. It has helped me prioritize my life. ~ Olivia Newton-John
Luke 6:19 and the people all tried to touch him because power was coming from him and healing them all.
---
How To Cope With Cancer?
My family and friends were definitely the keys to my recovery. One thing that I do suggest is that anyone dealing with a life-threatening illness like cancer chooses a point person for people to call to find out how you are doing – a sister, brother, mother, father, daughter, son, or close friend. ~ Olivia Newton-John
Matthew 4:23 Jesus went throughout Galilee, teaching in their synagogues, proclaiming the good news of the kingdom, and healing every disease and sickness among the people.
---
Cancer Did NOT Slow Down Or Stop Kevin Masse

y

!
---
Can You Trust God In All Circumstances?
Discover Cancer Recovery!
Cancer or cancer recovery is not a death sentence like it might have been 50-75 years ago! Despite our high technology, we must never forget that God still is in control.
I have been blessed to have known four close friends and family members who have recently been diagnosed with cancer, and thank God they all have come out victorious after their treatment and recovery. If you are recovering from cancer, you will want to read on.
The good news about cancer recovery is that with the modern technology we have now, we have realized that doctors and researchers have come up with so many new types of weapons and have gained much knowledge on how to fight this aggressive disease. ~ Bill Greguska
---
Here Are Some Helpful Links:
Phone Numbers You Can Call:
National Cancer Institute

800-422-6237

American Cancer Society

800-227-2345
---
My Family And Friends Battled Cancer With Victory!
In the last couple of years now, I have personally experienced the healing of 4 close friends who had cancer. With the modern technology that we now have, over 40 years later. I have a better outlook on the word "cancer" since many people I know have recovered from it. My niece, Lora Kesselhorn, my former boss, Ron West, my friend and pastor, Mark Mallwitz, my pastor's wife Sue Sauer, my friend from my Bible study Terri Stephen, all had cancer in the past couple of years, and all made a full recovery, thank God!
Plus, thousands of others successfully go through treatment and are living healthy lives today! This, too, shall pass, and with the technology that doctors have in the medical field at present and, of course, with faith in God. Disease and illness still can be scary, but have hope because God is in control.
---
Cancer Prevention Foods!
---
When You Hear The Word Cancer?

Hearing the word "Cancer," the first reaction is sadness and denial. Then anger and questioning God why?
Don't hold back from those natural responses.
They are part of the process.
So much of what cancer patients go through is a process that requires patience, and patience involves perseverance.
That's where holding on to God and holding on to faith are the best treatment plan that can be offered to you. ~ Milwaukee Froedtert Hospital Chaplaincy Service 
---
What To Say / Do With Someone Battling With Cancer:
Show empathy, and do it quietly. A hug and a simple "I'm so sorry" or "Praying for you and love

you!" made a real difference for me. Please don't compare to others' struggles or minimize their pain. (Avoid: "It could be worse. Time heals all wounds. It's all part of a bigger plan, so don't worry, and you wouldn't believe what happened to; it's not that bad." or anything else that suggests that what they're feeling is wrong).

Offer specific help, and let them say yes or no. Instead of a general let-me-know-if-I-can-help offer, be specific. It can be as simple as making a few phone calls on her behalf or running an errand or two. Why not offer to keep the kids for a few hours while she rests? Go by and fold some laundry for the family. Walk the dog. Bring over a hot meal for the family or some easy-to-microwave frozen meals for later. (Whatever you offer, be OK with their answer. If they decline your help, that's OK. Let the decision be theirs.)
---
More Ideas In Offering Help!
Support; don't fix. A phone call, text message, a simple note or card with a few encouraging words can mean so much. It can completely turn a dark day around. ("Thinking of you and praying for you!" are often enough.) Resist the urge to "fix" the situation for them (e.g., "You know what you need to do is…"); let God handle the "fixing" part.
Be present and willing to listen. Just be there. Wow, doesn't that sound simple? Let them know you're around and you're still part of their life. Above all, listen. If they want to talk about it, listen, and hear what they say. If they're going to be silent, be willing to stay with them in the quiet. Still, don't fix it! Be prepared to answer, "This stinks, and I'm so sorry you're going through it," and stop there. ~ Melody from DaySpring
---
Related Pages Of Encouragement:
A Special Link for a Little Extra Encouragement
---
Kubler-Ross 5 Stage of Grief Concerning Cancer:
Denial

Anger

Bargaining

Depression

Acceptance
When going through these stages of grief, we encourage you to walk carefully with God daily and moment by moment. Make sure you also rely on your support system and the help of others in your life during this challenging time.
---
---
Cancer Prevention
An Ounce Of Prevention Is Better Than A Pound Of Cure!
I have never had cancer myself, but I have attempted to cut the risk down in ways that I do have control over, such as I quit smoking with God's help on January 10, 1988, I do not lay out in the sun on purpose to get a suntan, etc. You can practice doing the same! ~ Bill Greguska
---
---
---
For More Encouragement Call 1-800-633-3446 or Chat
---