Trust God, Thinking Positive, And Stop Negativity!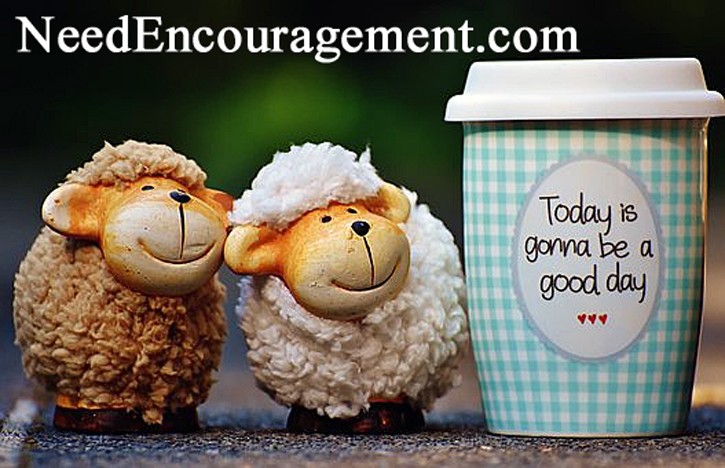 Please contact us if you have questions or if you need some encouragement.
We all are guilty of negative thinking from time to time, but it's important to remember that we have the power to stop negativity in its tracks. When you make the decision to put an end to your negative thinking, you set yourself on a path towards a better and more fulfilling life. It may not be easy at first, but with determination and God's help, you can overcome this challenge. Instead of allowing negativity to consume your thoughts and actions, ask God for wisdom and a softer heart. He will guide you towards positive thinking and behavior.
There is a distinct difference between simply thinking positively and placing your trust in God. By choosing positivity, we attempt to summon our own strength; however, when we trust in God's guidance and support, incredible things can happen. So don't hesitate to try relying on Him instead of trying to tackle everything on your own – because when we go about things solo, they often end up falling short of our expectations. Remember that by stopping negativity in its tracks through faith and positive thoughts, you open doors for productivity, joyfulness, and an overall sense of fulfillment in life. ~ Bill Greguska
Colossians 3:1-2  "Since then, you have been raised with Christ, set your hearts on things above, where Christ is, seated at the right hand of God. Set your hearts on things above, not on earthly things."

---
How Can I Stop Negativity?
---
Stop Negativity With God's Help!
It is not good to take a normal situation and dwell on negative thoughts.
Obsessive thinking and dwelling on negative thoughts will slowly eat away at you. It would be best if you ended negativity by renewing your mind.
Taking something personally when it was not said or done on purpose.

Caring too much about what other people think about me

Worrying about all the negative things in my mind when it drags me down.
Not always, but often, when we overthink things, we tend to get negative thoughts.  To avoid this from happening, you must change the channel that is playing in your brain. It is useless and can become exhausting, hashing and rehashing things in our minds. 
When I begin to worry about what everyone thinks of me, that is a red flag. To me, it means that I need to go in the right direction. It is okay to want others to like us, but there is a big problem if it is more important than trying to please God and do God's will. ~ Bill Greguska
---
Some Scriptures to Encourage You To Gain Strength!
Do You Wish To Stop Negativity In Your Life?
"Above all else, guard your heart, for everything you do flows from it."  Proverbs 4:23

"Therefore, since we are surrounded by such a great cloud of witnesses, let us throw off everything that hinders and the sin that so easily entangles. And let us run with perseverance the race marked out for us."  Hebrews 12:1

"We demolish arguments and every pretension that sets itself up against the knowledge of God, and we take captive every thought and make it obedient to Christ."  2 Corinthians 10:5

"But seek first his kingdom and his righteousness, and all these things will be given to you as well. Therefore do not worry about tomorrow, for tomorrow will worry about itself. Each day has enough trouble of its own."  Matthew 6:33-34
---
Stop Negativity By Trusting God In Tough Times!
---
More Ways To Stop Negativity In Your Life!
Do not conform to the pattern of this world, but be transformed by the renewing of your mind. Then you will be able to test and approve what God's will is—his good, pleasing, and perfect will. 

Romans 12:2

"Have I not commanded you? Be strong and courageous. Do not be afraid: do not be discouraged; for the Lord, your God, will be with you wherever you go."  Joshua 1:9

"For I am convinced that neither death nor life, neither angels nor demons, neither the present nor the future, nor any powers, neither height nor depth, nor anything else in all creation, will be able to separate us from the love of God that is in Christ Jesus our Lord."  Romans 8:38-39

"Am I now trying to win the approval of human beings or God? Or am I trying to please people? If I were still trying to please people, I would not be a servant of Christ."  Galatians 1:10

"Do not be anxious about anything, but in every situation, by prayer and petition, with thanksgiving, present your requests to God. And the peace of God, which transcends all understanding, will guard your hearts and your minds in Christ Jesus."  Philippians 4:6-7

"The Lord will fight for you; you need only to be still."  Exodus 14:14
---
Here Are Some Helpful Links:
---
Be Redeemed And Stop Negativity!
Some Specific Scriptures To Encourage You:
1 Peter 3:18 ESV
For Christ also suffered once for sins, the righteous for the unrighteous, that he might bring us to God, being put to death in the flesh but made alive in the spirit,
Galatians 6:1 ESV 
Brothers, if anyone is caught in any transgression, you who are spiritual should restore him in a spirit of gentleness. Please keep a watch on yourself, lest you, too, be tempted.
1 Corinthians 6:9-11 ESV 
Or do you not know that the unrighteous will not inherit the kingdom of God? Do not be deceived: neither the sexually immoral, nor idolaters, nor adulterers, nor men who practice homosexuality, nor thieves, nor the greedy, nor drunkards, nor revilers, nor swindlers will inherit the kingdom of God. And such were some of you. But you were washed, you were sanctified, you were justified in the name of the Lord Jesus Christ and by the Spirit of our God.
Mark 7:20-23 ESV 
And he said, "What comes out of a person is what defiles him. For from within, out of the heart of man, come evil thoughts, sexual immorality, theft, murder, adultery, coveting, wickedness, deceit, sensuality, envy, slander, pride, foolishness. All these evil things come from within, and they defile a person."
1 Samuel 15:23 ESV 
For rebellion is as the sin of divination, and presumption is as iniquity and idolatry. Because you have rejected the word of the Lord, he has also rejected you from being king."
Galatians 5:19-21 ESV 
Now the works of the flesh are evident: sexual immorality, impurity, sensuality, idolatry, sorcery, enmity, strife, jealousy, fits of anger, rivalries, dissensions, divisions, envy, drunkenness, orgies, and things like these. I warn you, as I warned you before, that those who do such things will not inherit the kingdom of God.
Romans 5:12 ESV 
Therefore, just as sin came into the world through one man and death through sin, and so death spread to all men because all sinned—
---
---
For Encouragement, Call 800-633-3446 or
Chat
---