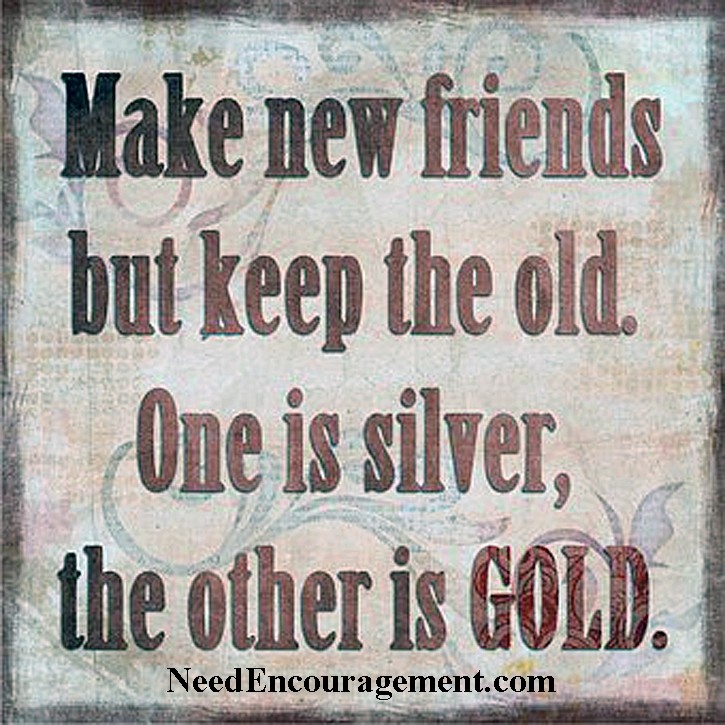 Please contact us if you have any questions or comments or would just like some encouragement?
I am very thankful that God has blessed me with being a pretty friendly guy for the most part. Yes, I have my share of gloomy days, yet I always like to be encouraging, fun, light-hearted, kind, helpful, humorous, and friendly. I have learned that to be more sociable takes a little more effort, but it is sure worth it to me, and I hope you feel the same way! ~ Bill Greguska
"If you want to win some, you have to be winsome – be nice, friendly, and appropriately apply the Gospel." ~ Greg Laurie
Proverbs 17:17  A friend loves at all times, and a brother is born for a time of adversity.
---
Be More Friendly And Nice With Everyone!
---
How To Be More Friendly To Everyone!
Be more friendly, and you will enjoy life more! To have friends, you need to be nicer to others. Making a small gesture of kindness is a great start. Try to find things that you have in common. Ask questions, and get to know one another. Be sure you treat others like you would want to be treated yourself. I would consider it one of the most critical steps to learning to be more friendly. Knowing that you have someone to turn to when you need to talk or have someone to spend quality time with is invaluable.
Being a good friend to someone means being understanding, honest, forgiving, kind, loyal, and wanting the best for your friend. You can also be a good friend by pointing them to God and valuable things instead of leading them in ways away from God and into dangerous situations. A friend is a treasure to be valued. On the other hand, it is good to keep everything in an open palm with God, such as people. If God decides to take them from you for His purpose, such as moving, breaking up, or dying, the pain will not be as excruciating. ~ Bill Greguska
---
Here Are Some Helpful Links:
---
How To Be More Friendly With All People!
Treat others as you would want them to treat you.

Share an act of kindness with someone just because you care.

Consider others more significant than yourself.

Try not to criticize, condemn, or complain.

Speak with honesty and sincerity.

Bring out the best in other people.

Become more interested in other people.

Smile more.

Remember people's names.

Be a better listener. Please encourage others to talk about themselves.

Talk about what other people are interested in instead of your interests.

Make people feel important in an authentic way.
---
Can A Christian Be Friends With A Non-Christian?
---
Related Pages Of Encouragement:
A Special Link for a Little Extra Encouragement
---
How To Be More Friendly-In General?
Real friendships can be challenging and take time, energy, patience, and more, this is a question that most everyone knows the answer to, but not everyone knows how to do it. I have heard it once said that friendship is the hardest ship to sail. I believe that getting two people together on the same page with shared interests and beliefs and unique differences can be a daunting task. If you want to have close friends, you need to take some chances.
You can apply the principles to both sets of people. You might have had problems in the past with friendships, but that does not mean you will be stuck in that mode. Keep in mind that to be successful in learning how to be more friendly, you must first want to be more sociable, and then it is not that hard to do. Just start by treating others how you would like them to treat you! You can also use some of the twelve steps above to help guide you on your understanding of how to be more friendly. See what you think might be something that would interest you and that you would have some success in trying.
---
Build Bridges With Others, Not Walls!
Be aware that arguments are not productive, but discussions are.

Give other people enough time to express what is in their minds and heart.

Whenever you find that you are wrong, quickly admit it.

Try to find things in common and be open to differences you are bound to have.

Get people on your side by finding common bonds instead of sharing different ideas right away.

Never argue about politics or religion, share your thoughts, and respect others' ideas and feelings.

Give other people credit for something said or done right, especially in front of others.

Try to understand the other person's point of view instead of convincing them of yours.

Try to be more sympathetic to other people's feelings and ideas

Respect other people's opinions even if you do not agree with everything they say.

Express your thoughts and feelings as clearly as you possibly can.

Treat others as friendly as you can.
---
---
For Encouragement, Call 1-800-633-3446 or Chat
---