We Encourage Thinkers To Believe, And Believers To Think!
Learn To Trust God And Seek To Find The Good In Each Situation!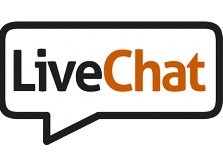 ---
1 Thessalonians 5:18 

Give thanks in all circumstances; for this is God's will for you in Christ Jesus.
---
       
A Few Of Many Helpful Resources
(Save time by using the search bar above to find your exact concern, or use our sitemap)

---
Listed On This Page Are 7 Specific Ways You Can Find Encouragement!
Since there is so very much to view on this website, you can use the drop-down menu or search bar on top of the page or the sitemap to locate what you specifically are interested in understanding more. We hope to encourage you where you are at today in your life right now because we all need encouragement! If you would like Free Christian Counseling, it is available through this site.
Joshua 1:9  Have I not commanded you? Be strong and courageous. Do not be afraid; do not be discouraged; for the Lord, your God will be with you wherever you go."
It is a good rule never to look into the face of a man in the morning till you have looked into the face of God. ~ Charles Spurgeon
---
One of the best ways to find encouragement for yourself when you are frustrated or down is to try to encourage someone else. It may sound strange, but go ahead and try it, you will see for yourself that it works! ~ Bill Greguska
Matthew 6:33  But seek first his kingdom and his righteousness, and all these things will be given to you as well.
"God never said that the journey would be easy, but He did say that the arrival would be worthwhile."~ Max Lucado
---
Psalm 46:1  God is our refuge and strength, an ever-present help in trouble.
God is able to take the mess of our past and turn it into a message. He takes the trials and tests and turns them into a testimony. ~ Christine Caine
---
Click on any letter below to learn about specific scriptures of encouragement!
A

‣

 B

‣

C

‣

D

‣

 E

‣

 F

‣

G

‣

 H

‣

I

‣

 J

‣

K

‣

 L

‣

 M

‣

N

‣

O

‣

P

‣

 Q

‣

 R

‣

 S

‣

T

‣

U

‣

V

‣

W

‣

Y

‣

Z
What we call the secret of happiness is no more a secret than our willingness to choose life. ~ Leo Buscaglia
James 4:4  You adulterous people, don't you know that friendship with the world means enmity against God? Therefore, anyone who chooses to be a friend of the world becomes an enemy of God.
You know, eternal life does not start when we go to heaven. It starts the moment you reach out to Jesus. He never turns His back on anyone. And He is waiting for you. ~ Corrie Ten Boom
Hell is the highest reward that the devil can offer you for being a servant of his. ~ Billy Sunday
Where Do You Plan To Spend Eternity?
My home is in Heaven. I'm just traveling through this world. ~ Billy Graham
---
Encouragement That One thing for sure is that we must be willing to forgive others!
We must develop and maintain the capacity to forgive. He who is devoid of the power to forgive is devoid of the power to love. There is some good in the worst of us and some evil in the best of us. When we discover this, we are less prone to hate our enemies. ~ Martin Luther King, Jr.
Matthew 6:15  But if you do not forgive others their sins, your Father will not forgive your sins.
Whatever our religion, we know that if we really want to love, we must first learn to forgive before anything else. ~ Mother Teresa
---
When you encourage others, you in the process are encouraged because you're making a commitment and difference in that person's life. Encouragement really does make a difference. ~ Zig Ziglar
1 Thessalonians 5:11  Therefore encourage one another and build each other up, just as in fact you are doing.
Here Are Some Popular Topics For Encouragement:
Addictions  |  Alcohol  |  Anger  |  Anxiety  |  Attitude  |  Bible  |  Dating  |  Death  |  Depression |   Despair  | Divorce  |  Evil  |   Fear  |  Forgiveness  |  Friendship  |  Fun  |  God  |  Gossip  |  Gratitude  |  Grief  |  Hatred  |  Holy Spirit |  Insecurity  |  Jealousy  |  Jesus  |  Joy  |  Kindness  |  Laziness |  Love  |  Lust  |  Lying  |  Marriage  |  Money  |  Pornography  |  Racism  |  Relationships  |  Religion |  Repentance  |  Sadness  |  Satan  |  Self-Discipline  |  Sin  |  Smoking  |  Stealing  |  Stress  |  Suicide  |  Swearing  |  Work  |  Worry
Search For more topics, visit GotQuestions.org 
When we have problems in our life, we all could use some encouragement. I recommend taking a moment to take a deep breath, pray, and then brainstorm some ideas that can help you back on track! Read More>>>
The purpose of human life is to serve and to show compassion and the will to help others. ~ Albert Schweitzer
---
Watch the Jesus film, and learn about who Jesus is!
We should ask ourselves three questions before we speak: Is it true? Is it kind? Does it glorify Christ? ~ Billy Graham
Matthew 22:36-39 "Teacher, which is the greatest commandment in the Law?"Jesus replied: "'Love the Lord your God with all your heart and with all your soul and with all your mind.' This is the first and greatest commandment.  And the second is like it: 'Love your neighbor as yourself.'
A wise man can learn more from a foolish question than a fool can learn from a wise answer. ~ Bruce Lee
Encouragement to understand what Jesus did to assure you of your salvation!
What is your decision going to be?
Yes, I want to follow Jesus!
I am a follower of Jesus already!

I still have more questions about Jesus!
The recognition of sin is the beginning of salvation ~ Martin Luther
Matthew 3:1-2 In those days, John the Baptist came, preaching in the wilderness of Judea and saying, "Repent, for the kingdom of heaven has come near."
The greatest enemy to human souls is the self-righteous spirit which makes men look to themselves for salvation. ~ Charles Spurgeon
---
After you fill out this simple form below, we will get back to you in 24 to 48 hours.
Or you can call either phone number below to pray with a trained counselor:
800-633-3446
Never forget that God is your friend. And like all friends, He longs to hear what's been happening in your life. Good or bad, whether it's been full of sorrow or anger, or even when you're questioning why terrible things have to happen. ~ Nicholas Sparks
Matthew 7:7-8 "Ask, and it will be given to you; seek and you will find; knock and the door will be opened to you. For everyone who asks receives; the one who seeks finds; and to the one who knocks, the door will be opened."
To Contact Us. Please Fill in This Form. Thank You!