NEED ENCOURAGEMENT?
 Contact Us     800-633-3446     Live Chat     Share This Site
Get Your Encouragement Now! 
Encouragement can seem so far away at times. Yet, when someone receives encouragement it can actually change a person's day, week or life! Having a positive attitude about things is critical when you are feeling discouraged. We all have experienced a word of encouragement from someone who cares at the right time which can make a world of difference. 
On this website, you will find over 250 pages of encouragement that can point you in the right direction. There is something here for everyone. Take a few minutes and you will understand what I am saying. Believe it or not, God has a plan for everyone's lives, your job is to find out what His plan for your life is? This website can be just what you need to find some needed encouragement.
I have discovered that to try to encourage someone else, you will be encouraged yourself. It might sound a little backward to you at first, but when you look closer, you will find that it is true. To love one another including possibly those who may sometimes irritate you and accept them the way they are at this present time in their life.  
You will find many topics that will offer you the encouragement that you need to help shape you into the person God wants you to be. ~ Bill Greguska
Encouragement To Help You Make The Right Choices!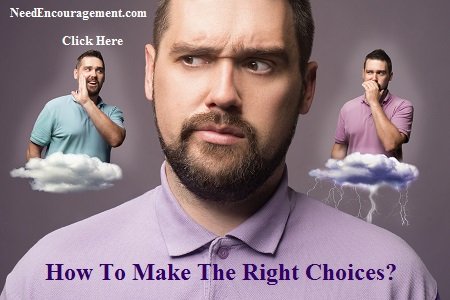 How to Take Ten Steps in The Right Direction?
God never said that the journey would be easy, but He did say that the arrival would be worthwhile. ~ Max Lucado

1 Thessalonians 5:11 Therefore encourage one another and build each other up, just as in fact you are doing.
More Related Pages of Encouragement:
A Special Link for a Little Extra Encouragement
Encouragement For You to Do Two Important Things!
Start or rekindle your relationship with God.
Encourage as many people as you can when you run into them as a part of your daily life. You will discover that when you encourage others, you will be encouraged yourself! If you have been encouraged because of this website, then now want to pass it on by encouraging someone in return, call 855-975-4673 to learn more about how hope can change your life

or the life of someone you know!
Please contact us if you have any questions or comments or would just like some encouragement or forgiveness in some area of your life?
Be true to yourself, help others, make each day your masterpiece, make friendship a fine art, drink deeply from good books – especially the Bible, build a shelter against a rainy day, give thanks for your blessings and pray for guidance every day. ~ John Wooden
Psalm 46:1 God is our refuge and strength, an ever-present help in trouble.
If this site has been helpful to you, please pay it forward to others that you come in contact with, and please telling them about NeedEncouragment.com
Count Your Blessings
Count your blessings instead of your crosses;
Your gains instead of your losses.
Your joys instead of your woes;
Your friends instead of your foes.
Your smiles instead of your tears;
Your courage instead of your fears.
Your full years instead of your lean;
Your kind deeds instead of your mean.
Your health instead of your wealth;
Love your neighbor as much as yourself.
Author Unknown