Need Some Encouragement?
Discover Over

"600" Pages Of Encouragement, That Will Help Motivate

You,

And

Encourage

You!
If it were not for the trials in my life, I might never have understood the importance of having faith in Jesus Christ. I pray that you can find the valuable encouragement you need from our website ~ Bill Greguska.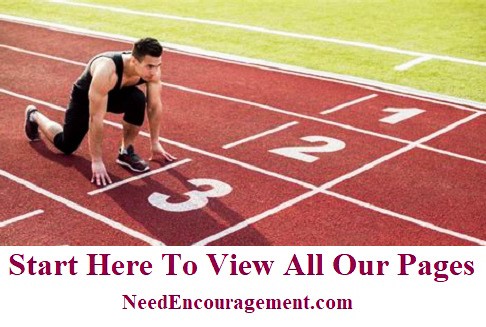 ---
John 3:16
For God so loved
[INSERT YOUR NAME]
that he gave his one and only Son, that whoever believes in him shall not perish but have eternal life.
---
Welcome To NeedEncouragement.com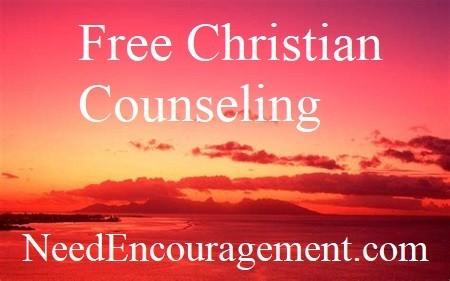 I encourage you to get the most out of our website by using the start here button or the search bar on top of the page to locate your specific interest or concern.
NeedEnccouragement.com started because of an unfortunate situation that God used for His purpose to encourage others like you since 2007.
My name is Bill Greguska, founder of NeedEncouragement.com. Sue Sauer, counselor for Moody college students, and her husband, Pastor Ron Sauer, a professor of Greek from Moody Bible Institute and interim pastor, encouraged me to encourage others. That is how this website started. 2 Corinthians 1:3-4.

Free Christian Counseling for yourself or someone you know who is struggling and could use some encouragement. (please share our site with your friends and loved ones).
Four Questions An Videos To Encourage You!
Jeremiah 29:11 For I know the plans I have for you," declares the Lord, "plans to prosper you and not to harm you, plans to give you hope and a future.
---
Billy Graham Can Help Point You To
Find That Peace!
1 Peter 5:7 Cast all your anxiety on him because he cares for you. 
---
15 Simple Ways to

Live A Better Life!
Do even some of them, and you will notice the difference:
Matthew 6:34 Therefore do not worry about tomorrow,  for tomorrow will worry about itself. Each day has enough trouble of its own.
---
Encouragement To Live Life To The Fullest!
---
Don't Hesitate to Get in Touch With Us!
To Contact Us – Fill in This Form Below!
View Our Extremely Large List Of Encouragement Topics!
Get The Encouragement You Need From God's Truth!