Worry does not empty tomorrow of its sorrow. It empties today of its strength. ~

Corrie Ten Boom
View Over 450 Pages Of Encouragement For You – Or Someone You Love!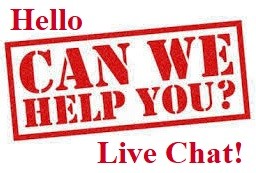 ---
Start Getting Out Of The Problem, And Into The Solution!
---
---
If you have not prayed for a while and would like to be prayed for. Click here

Pray for someone who you know who is struggling or someone on this prayer list. Click here

---
Are You Concerned About Your Health?
There Are Many Physical Health Problems That Go Undiagnosed.
Here Is A Healthfinder Tool To Help You detect physical problems you might be experiencing.
---
If you have a prayer request, question, or comment, we will try to get back to you as promptly as possible.
Also, if you feel our website is worthy of sharing, please consider emailing your friends on your email list and tell them about our us.
If you are not attending a Bible-believing church right now, if you click here, you can find one in your area.
---
For Additional Encouragement
Chat With A Christian Who Cares About You And Wants To Help:
(One Time Free Christian Counseling Is Available)
---
GotQuestions.org Has The Answers You Need!
---
Our ministry is not affiliated with any particular Christian denomination. Yet, we support all Christian denominations, which are rooted in biblical teaching and who view Jesus Christ as the only way to eternal life. We hold to the essential teachings while accepting discussion and sometimes disagree on the non-essentials, with an attitude of grace and humility.
---
To Contact Us. Please Fill in This Form. Thank You!