Find Practical Encouragement for Life's Problems!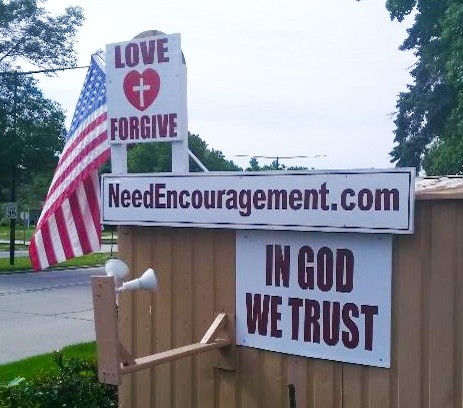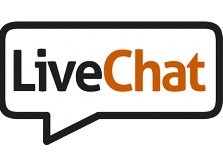 "Life is 10 percent what happens to us and 90 percent how we react to it."
~ Pastor Chuck Swindol
On this website, you will discover a lot of information that may encourage you as you struggle with things in your life.
Joshua 1:9 Have I not commanded you? Be strong and courageous. Do not be afraid; do not be discouraged; for the Lord, your God will be with you wherever you go.
For Free Christian

Counseling

Click Here
---
---
If your life is not where you hoped it would be right now, for whatever reason, then I got some good news for you!

My story starts back in high school, where I made some terrible choices, and my life got incredibly messed up. I did play basketball a couple of years in high school, and I did pretty well, but as soon as I opened up the wrong door by getting involved with a lifestyle of drugs and alcohol and sin,

things changed quickly (in my life) for the worst.
Somehow I started to allowed my sin, rather than God and His love for me, to define who Bill Greguska was. As a result, I lived in continual defeat and frustration, chasing after alcohol and drugs and my sinful lifestyle. I had no real meaning to my life and a very distorted understanding of who God created me to be. I even seriously considered taking my life.
I can not blame abusive parents, poverty, or anything else, except the fact that I allowed my flesh, the devil, and the world to get the best of me. It was a hard battle to overcome, but God was faithful and never gave up on me!
---
There Is Pleasure in Sin, but Only for a Short Time!
Watch The Jesus Film And Learn About Who Jesus Is!
---
Continuation Of My Story

God worked in my life, and I got into a good recovery program in 1986 that finally worked. I needed encouragement, and that is what I got. By God's grace, I have been walking with the Lord ever since. Jesus has been leading me on the straight path, and He can do the same for you. It was not until I fully accepted God's help, that I could put the alcohol and drugs away for good. I was 26 years old when this happened, on June 25th, 1986, I started to figure out what God's plan was for my life. I am still learning and growing, and I thank God for that!
No matter what you are going through (stress, depression, anxiety, or any problem), we need to admit to ourself, and God that we can not pick ourselves up alone. We need to humbly ask God to come into our lives to start making good out of our fractured plans and begin serving God and others as you were created to do. 
If something has been keeping you from figuring out God's plan for your life, you need to STOP right now and ask God to help you, as I asked God to help me back in 1986. I still come to Him each day for direction.
---
What Can Give You Hope And Encouragement?
---
Would You like God's Word to Encourage You?
A

‣

B

‣

 C

‣

 D

‣

E

‣

F

‣

G

‣

H

‣

 I

‣

J

‣

K

‣

L

‣

M

‣

N

‣

O

‣

P

‣

Q

‣

R

‣

S

‣

T

‣

U

‣

V

‣

W

‣

Y

‣

Z
---
Discover Information about Good Health to Improve Your Life!
---
Need Some Encouragement When Having A Bad Day?
---
---

After you fill out this simple form below, we will get back to you in 24 to 48 hours.
Or you can call either phone number below to pray with a trained counselor

Here Are Five Tips When You Feel Like You're Walking Through A Spiritual Desert. 
Keep praying.  1 Thessalonians 5:16-18

Keep reading your Bible.  2 Timothy 3:16

Keep pressing forward.  2 Corinthians 4:8-9



Keep spending time with others who are walking close to God.  Proverbs 27:17


Keep finding others to serve.  1 Peter 4:10

Keep paying attention to your health, diet, exercise, sleep.  Isaiah 40:29

Keep a short account with God; check yourself for unconfessed sin.  1 John 1:8–9

---
How Do I Get Right With God?
---
Matthew 7:7 "Ask, and it will be given to you; seek and you will find; knock, and the door will be opened to you.
Encouragement For Topic

s

Practical For All Of Us!
GotQuestions.org supplied the information from the above 60 topics, plus a few others who have added their wisdom to help make this website a source of encouragement for many people.
---
To Contact Us. Please Fill in This Form. Thank You!