Let's Face It…We All Need Encouragement!
What Encouragement do YOU Need Today?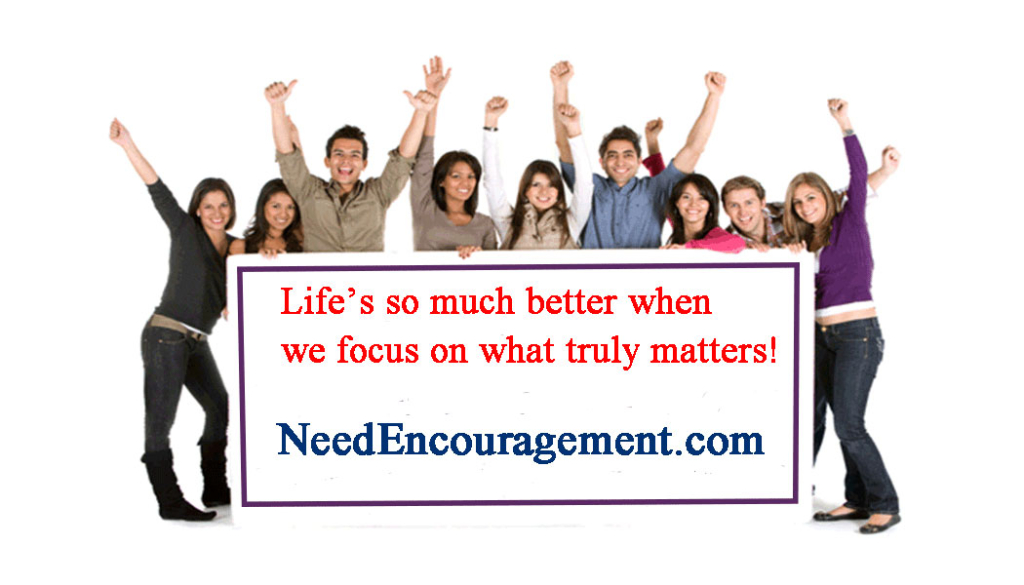 Above MP3 by Today's Timely Truths for those of us who worry!
---
English
English
Afrikaans
Albanian
Arabic
Armenian
Azerbaijani
Basque
Belarusian
Bengali
Bosnian
Bulgarian
Catalan
Cebuano
Chinese (Simplified)
Chinese (Traditional)
Czech
Croatian
Danish
Dutch
Esperanto
Estonian
Filipino
Finnish
French
Galician
Georgian
German
Greek
Gujarati
Haitian
Hebrew
Hindi
Hmong
Hungarian
Icelandic
Indonesia
Irish
Italian
Japanese
Javanese
Kannada
Khmer
Korean
Laos
Latin
Latvian
Lithuanian
Macedonian
Malay
Maltese
Marathi
Norwegian
Persian
Polish
Portuguese
Romanian
Russian
Serbian
Slovak
Slovenian
Spanish
Swahili
Swedish
Tamil
Telugu
Thailand
Turkish
Ukranian
Urdu
Vietnam
Welsh
Yiddish
Powered by
Translate
STEP # 1
Take Five Practical Steps: To Find The Encouragement YOU Need!
Let us encourage you to take an inventory (in other words, to look at YOUR own life) and let us point you in the right
direction! You will most likely be surprised with what insights you will gain about yourself and God! 
 Do you feel stressed out daily?
 Do you need to forgive someone in your life who has done you wrong?
 Have you been finding it hard to even laugh lately?
 Are you having problems with symptoms of depression?
 Does your marriage need a little help to get back on track?
 Have you been having problems with your sex life?
 Are you involved with a difficult relationship in your family, at work or socially?
 Do you find yourself lacking self-esteem and want to change that?
 Are your fears holding you back ?
 Or are you just trying to find a little happiness in your life amongst all the problems?
---
STEP # 2

You Can Find Encouragement In Places YOU Have Not Looked!

To encourage someone, it is like applying perfume on the other person, and without realizing it getting a little on YOURSELF! Watch this video below by Life Vest, and see if YOU can do it?
---
STEP #3
Stop Trying To Reinvent The Wheel, And YOU Will Find Your Answers!


Don't waste any more of YOUR time! Let's get to work and ask God what to do?
Start by sitting down quietly with God and write down on a piece of paper both of the negative things and also positive things affecting your life today to get a starting point to begin.
Then with the help of prayer, ask God in your own words to show you what you need to do next.
It is also a good idea to reach out to a friend, pastor, counselor or someone you know who can give you some good insights and encouragement. God did not intend for us to wrestle with life all on our own.
While you are working through this list, keep in mind to trust that God has a plan for your life and your job is to find out what God's plan is for you in this season of your life.
You can also view our many pages and our online resources / phone help lines and by using our extensive drop down menu on the top of the page.

Tell yourself that the best thing to do is to try to focus on the solutions and stop focusing on the problems, trusting God
has answers that you need.
If you have any questions or want to get in touch with us, you can contact us or you can also call 1-800-633-3446 and someone who cares will talk with you 24/7.
---
 STEP # 4
Do Not Put Off What YOU Need To Do Today!
Your decisions, or lack of decisions will affect YOUR life! Watch this video below by Billy Graham and figure out what YOU need to decide to do?
Contact us or call 800-633-3446
Also Visit our other website
---
STEP #5
Now YOU Need To Get Into Action! Make very important decision 

now

!
Take one thing at a time and do not get discouraged, but ask God to help you and if you need to do not be afraid to ask help from a frien
d or professional!
Take one day at a time, but don't give up, what ever you are working towards until you reach your realistic goal.
If you have a set back, dust yourself off and get right back in the game, because only you know how badly you want a better life for yourself and those you care about!


Each one of us have their own story to tell, feel free to

share

YOUR story.

Need Encouragement? I trust and pray that since God loves you, He will give YOU the personal encouragement YOU need today as you begin to walk closer with Him every day.
If you have been encouraged in any way or have any questions, let us know and also share us with YOUR friends on Facebook, Twitter, and those on your email list.
We Thank you!
The Encouragement ministry since 2007
Milwaukee, WI
---
 Three Questions To Make YOU Think:

2. Why is encouragement so very important in all of our lives? 
3. What is something encouraging that you read regularly? 
If we have not touched on the type of encouragement you need, contact us below and we will try to help you in any way we can?
---