Abilities wither under criticism; they blossom under encouragement. ~ Dale Carnegie
---
View Over 450 Pages Of Encouragement For You – Or Someone You Love!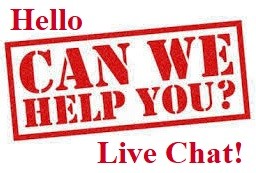 Get Out Of The Problem, And Into The Solution!
James 5:16 Therefore confess your sins to each other and pray for each other so that you may be healed. The prayer of a righteous person is powerful and effective.
Join our email list for encouraging emails each week, you can unsubscribe anytime… but we know you will like the encouragement that we share and will choose to stay.
---
A ‣ B ‣ C ‣ D ‣ E ‣ F ‣ G ‣ H ‣ I ‣ J ‣ K ‣ L ‣ M ‣ N ‣ O ‣ P ‣ Q ‣ R ‣ S ‣ T ‣ U ‣ V ‣ W ‣Y ‣

Z
True prayer is a way of life, not just for use in cases of emergency. ~ Billy Graham
Jeremiah 29:11 For I know the plans I have for you," declares the Lord, "plans to prosper you and not to harm you, plans to give you hope and a future.
---
---
The meaning of life is to find your gift. The purpose of life is to give it away. ~ Pablo Picasso
---
For Additional Encouragement
Chat With A Christian Who Who Would Love To Help:
800-633-3446
---
If You Think You Might Need Christian Counseling
Connect With A Certified Christian Counselor
(One Time Free Christian Counseling Is Available)
---
Find Encouragement From Our Encouraging Buttons!
                           
To Find More Encouraging Buttons Like These, Visit
1 Thessalonians 5:11 Therefore encourage one another and build each other up, just as in fact you are doing.
Encouragement is contagious, and it not only helps the one being encouraged but also the one giving the encouragement benefits.
---
Feel Free To Contact Us. Just Fill in This Form Below.