How To Find Real Encouragement?
Encouragement
For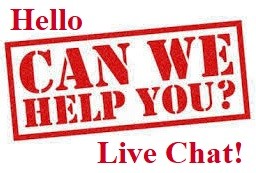 Yourself,
Or Someone You Care About!
Encouragement For Whatever Specific Concerns That You May Have Can Be Found On

Our Website

.

 
Joshua 1:9  Have I not commanded you? Be strong and courageous. Do not be afraid; do not be discouraged, for the Lord, your God will be with you wherever you go."
---
True prayer is a way of life, not just for use in cases of emergency. ~ Billy Graham
Jeremiah 29:11 For I know the plans I have for you," declares the Lord, "plans to prosper you and not to harm you, plans to give you hope and a future.
As Corrie Ten Boom said…."There is no pit so deep that God's love is not deeper still.
Do You Need To Know God Better?
---
For Additional Encouragement!
1. When your car falls apart, you go to a mechanic.
2. When your house falls apart, you go-to a handyman.
3. When your schoolwork falls apart, you go to a tutor.
But when your life falls apart you pray and contact a Christian who would love to help point you to God: 800-633-3446
---
If You Think You Need Professional Christian Counseling
There Is One Time Free Christian Counseling Is Available. Connect With A Certified Christian Counselor
---
Important Pages Of Encouragement!
---
Whatever you are going through in your life right now, all you need to do is click on any letter below and discover scriptures corresponding to your concern. Let God's word speak to you and your needs!
A ‣ B ‣ C ‣ D ‣ E ‣ F ‣ G ‣ H ‣ I ‣ J ‣ K ‣ L ‣ M ‣ N ‣ O ‣ P ‣ Q ‣ R ‣ S ‣ T ‣ U ‣ V ‣ W ‣Y ‣

Z
---
Do You Believe You Can?
---
Encouraging Buttons That Make A Positive Statement!
To See More Encouraging Buttons Visit
1 Thessalonians 5:11 Therefore encourage one another and build each other up, just as in fact you are doing.
---
Get Out Of The Problem, And Into The Solution!
---
Simplify Your Problems With God's Help!
We All Need To Keep Calm And Learn To Trust God More.
If you are a newer believer, strive to keep learning, and seeking God's will for your life, you will experience that the Holy Spirit will guide and directs you.~ Bill Greguska
"Faith is NOT the belief that God will do what YOU want. It is the belief that God will do what is RIGHT!" ~ Max Lucado
---
Who To Vote For This Election?
Donald Trump Or Joe Biden
No matter your political party, be sure you love one another. Watch this short video!
I encourage you to PRAY ABOUT IT and base your vote on facts and wisdom rather than feelings.
God has given us the government to guide us. Our responsibility is to vote for a President that will not clash against God's word.
---
To Contact Us – Fill in This Form Below!