You Can Control Your Temper!

Please contact us if you have any questions or comments or would just like some encouragement?
Control your anger, or your temper will lead you to places you do not want to go. ~ Bill Greguska

Ephesians 4:31  Get rid of all bitterness, rage

,

and

a

nger, brawling and slander, along with every form of malice.
---
"For every minute you remain angry, you give up sixty seconds of peace of mind." Ralph Waldo Emerson
Ephesians 4:26 "In your anger do not sin": Do not let the sun go down while you are still angry.
---
Are You In Control Of Your Temper?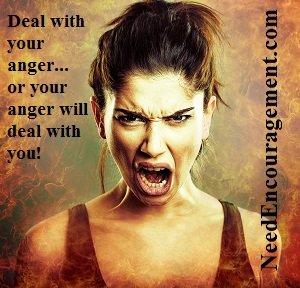 How Do You Lose Your Temper?
I have learned that when I have made knee-jerk decisions in the past, the results were not always the best or the way I hoped they would be.
Maturity and having patience go together, although learning patience as early as possible in life, helps avoid many significant problems in the future.
I also have learned – from past experiences – through stress management that well thought out decisions that are not impulsive usually make things turn out more favorably.
One of the best ways to take care of your anger problem is to deal with your stress is with prayer.
Often Anger creeps in when we do not get what we want or need! Don't get too hungry, angry, lonely, or tired – H.A.L.T.
You will be on your way to calm yourself by putting these principles into practice. ~ Bill Greguska
---
Ask God To Help You Control Your Temper!
Keep in mind that if God brings you to it, He will carry you through it, including anger. I, too, have struggled with my anger and having patience as far back as I can remember.
Natural consequences have forced me to learn and re-learn how crucial having patience is – the hard way, due to natural effects. How many of you have had to do the same thing in your life? 
It is evident that we have all made our mistakes in life, but that is no reason to give up hope.
Patience is something many American people struggle with within our microwave and instant-everything society. We need to learn how to change that!
There are a couple of main things that play a part in contributing to our natural bent to anger, such as 1. Our fundamental human nature. 2. Technology like the computer, microwave, cell phones, and the way we are wired to want what we want when we want it.
A solution would be to try taking things one day at a time and do not get discouraged by any setbacks you might meet along the way.
---
Related Pages Of Encouragement:
---
Ten Scriptures To Help Control Your Temper!

Refrain from anger and turn from wrath; do not fret—it leads only to evil. Psalm 37:8

A wise man fears the Lord and shuns evil, but a fool is hotheaded and reckless. Proverbs 14:16

A quick-tempered man does foolish things, and a crafty man is hated. Proverbs 14:17

Better a patient man than a warrior, a man who controls his temper than one who takes a city. Proverbs 16:32

It is a man's honor to avoid strife, but every fool is quick to quarrel. Proverbs 20:3

A fool shows his annoyance at once, but a prudent man overlooks an insult. Proverbs 12:16

A fool gives full vent to his anger, but a wise man keeps himself under control. Proverbs 29:11

An angry man stirs up dissension, and a hot-tempered one commits many sins. Proverbs 29:22

A gentle answer turns away wrath, but a harsh word stirs up anger. Proverbs 15:1

A hot-tempered man stirs up dissension, but a patient man calms a quarrel. Proverbs 15:18
---
For Encouragement Call 1-800-633-3446 or Chat
---