Help From Good Christian Advice!
Please contact us if you have any questions or comments or would just like some encouragement?
My Godly advice is to decide to follow Jesus Christ to the best of your ability and to have other Christians help point you to Jesus. Live your life for the Lord and everything else will come to you in God's timing. ~ Bill Greguska
Proverbs 1:8  Listen, my son, to your father's instruction and do not forsake your mother's teaching.
---
Christian Advice From The Word Of God!
"Do all the good you can. By all the means you can. In all the ways you can. In all the places you can. At all the times you can. To all the people you can." ~ John Wesley
James 1:5 If any of you lacks wisdom, you should ask God, who gives generously to all without finding fault, and it will be given to you.
---
The Saure's Gave Me Good Christian Advice!
Do you realize that Christian advice can help get you on the path to where you want to go! Most all of our parents all tried to raise us the best they could because they loved us, but have your parents given you Christian direction or merely worldly advice while you were growing up?
The Bible is not received with open arms when it is used as a hammer over the other person head. I am sure you know what I am referring to.
If well-meaning Christians have hammered the Bible over your head like they have done to me in my past, it is easy to understand that did not help at all, if anything, it made things worse by hardening our hearts towards God.
---
Christian Advice You Might Not Realize!
---
Some Christians Can Turn Other People Off!
But Wise And Loving Christian Advice Is Priceless!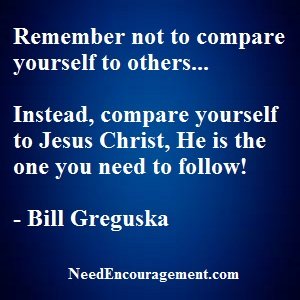 I want to apologize to you for those Christians who were insensitive or acted as judge over you. Please overlook their hurtful ignorance and misdirected zeal.
When you find someone who knows and loves the Lord, then you will be on the right track as they point you to Jesus Christ like Pastor Ron and Sue Sauer did for me.
I have been blessed with others in my life such as Mark Mallwitz and others who have helped me in my faith. Ask God to put Godly people in your life too!
Our society floods us with ungodly advice that leads us to only more and more problems. Our culture glamorizes alcohol, drugs, sex, just to name a few things.
I encourage you to look closely to see how God wants to influence you in useful ways that make you stronger and wiser like it is written in Jeremiah 29:11 For I know the plans I have for you," declares the Lord, "plans to prosper you and not to harm you, plans to give you hope and a future. ~ Bill Greguska
---
Christian Advice How To Live For Jesus Christ!
Do you have a relationship with Jesus Christ? If not, then my Christian advice to you as a Brother is to either contact us or contact your local Bible-believing church, or someone you know and trust who is a Christian.
---
---
---
Here Are Some Helpful Links:
---
For Encouragement Call 1-800-633-3446 or Chat
---