How Can I Encourage Someone Today!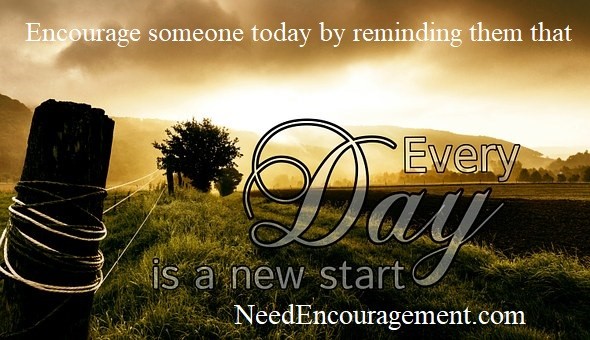 God has a plan for each one of our lives, and our job is to figure out what that plan is with His help. Keep in mind that when you encourage someone, it is like putting perfume on them, and you can not help but get a little on yourself. Here are some encouraging scriptures about encouraging someone.
Please contact us if you have any questions or comments or would just like some encouragement?
There are many reasons to encourage someone. The biggest reason is that God tells us to love one another. God also provides a bonus that when we inspire someone, we, too, become helped by our act of kindness and love. ~ Bill Greguska
Hebrews 3:13  But encourage one another daily, as long as it is called "Today," so that none of you may be hardened by sin's deceitfulness.
---
Learn Why We Need To Encourage Someone?
---
Positive Ways To Encourage Someone:
Be specific when you offer words of praise with others; it makes your encouragement more credible and concrete:


Celebrate one another person's victories, both large and small, with a note, coffee together, a special meal, a friendly phone call.

Do not minimize or correct them by saying things like. "Oh, it's not that bad," doing that is not encouraging. They first need to talk things out before answers and solutions start to flow.

Encourage other believers with a reminder of Christ's coming. It redirects our thinking towards heaven and our ultimate deliverance from sin and death.

Encourage others in private. The more people around, the more likely they will not be transparent and honest.

Please encourage them to rest. Encourage them to unwind for a day or two if needed. Remind them that fatigue makes us not think clearly and make poor decisions.


Encouragement goes straight to the heart. Think of how big of a difference encouragement has made in your life. What can you do to help others to take heart when the going gets tough, and the way feels long?

Get on their level. Avoid speaking as superior.

Have them list ways that God has worked out things for them in the past.

Help them break down their issues into bite-size pieces.

If an encouraging thought comes to mind, share it!

If you want to encourage someone who gives you excellent service, write a commendation letter to the person's boss.
---
But When You Reach Out To Help Someone, You Will Be Encouraged Yourself!
Remember That Everyone Needs Encouragement! We Do Our Best To Encourage You, And You Can Do The Same With Someone Else!
---
More Positive Ways To Encourage Someone
Learn people's "love languages," the particular ways they communicate and understand love.

Make sure that you let them talk. Remember that they have a lot of thoughts and feelings going on right now.


Offer to be available to talk with them more in the coming week if they would like that.

Realize the power of presence. Just being there can be encouraging!

Relate to them a story in your life similar to theirs and how you worked through it?

Remind fellow Christians of the specific promises of God.

Remind them that God loves them and will not leave them.

Remove weight or responsibility temporarily. Keep in mind that some discouraged people need a new challenge.

Send a note. There's still nothing like receiving a hand-written note in the mail.

Show your interest with eye contact and questions and comments.

Tell people how they've encouraged you! Choose one or two action points on this list to encourage someone in your life today!

Tell them their value. If you know them well enough, tell them that they are the best (fill in the blank) that you know.
---
Find The Solution!
If you focus on the problem, you can't see the solution. Never focus on the problem. ~ Patch Adams
Stop to take a moment to think of something you have done to help someone else.

Also, take a moment to think of something you are grateful for that someone has done to help you.
Now feel free to share either one or both of your Good News items with us at Tell-us-something-good!
(This exercise will help you realize the good that you do and the good that others do for you).
Here Is Your Opportunity To "Nominate Someone" Who Has Been An Encouragement To You!

Click Here
---
Encouragement Resource Links: