How
To Better Use Wisdom In Relationships?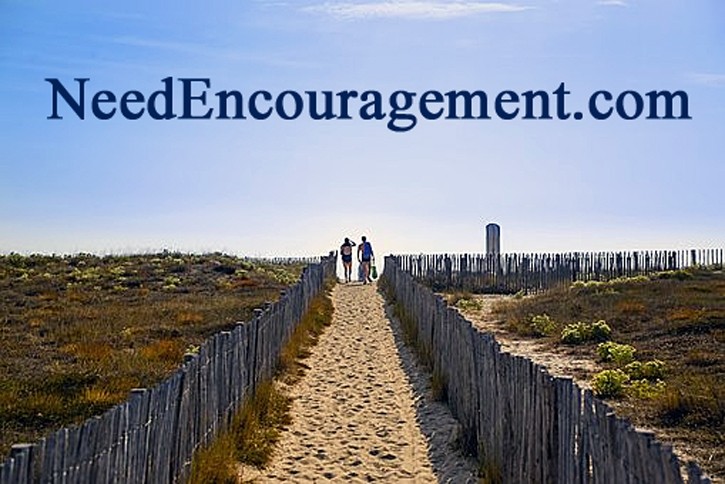 Please contact us if you have questions or if you need some encouragement.
When it comes to relationships, we can often find ourselves lost and unsure of what to do. But the good news is that we don't have to navigate these waters alone! By including God in our lives, we open ourselves up to a source of wisdom and guidance that is always available to us. Of course, no one is perfect – we've all made mistakes and learned from them along the way. But the key is applying those lessons in meaningful ways. This applies especially when it comes to marriage; without proper wisdom, even the most beautiful relationship can turn into a nightmare.
Seeking wise counsel from trusted friends or pastors can be invaluable in helping us achieve our goals – as long as they align with what's healthy and godly for ourselves and others. And never forget: God loves you unconditionally and desires a close relationship with you! So if you're ever feeling lost or unsure about your next steps, don't hesitate to pray before reaching out for help. Together with God's guidance, wisdom in relationships becomes not just possible but inevitable! ~ Bill Greguska.
James 1:5 If any of you lacks wisdom, you should ask God, who gives generously to all without finding fault, and it will be given to you.
---
Wisdom In Relationships Need To Include God!
---
Specific Relationship Resource Links:
---
Use Wisdom In Relationships You Are In!
Understanding relationships is critical and will undoubtedly make a difference in your life. We all need to learn from our past mistakes, not repeat them but grow from them. Learn how to have wisdom in relationships. Wisdom in relationships is not something to overlook. There are different types of relationships; some are with the family, others with friends, and others with school or work.  
The bottom line is that wisdom in relationships is not optional. Besides reading books or watching videos, an excellent way of gaining knowledge is to pray and strive to understand and apply God's word in your life! We tap into God's wisdom when you and I pray and read. Acquiring understanding in relationships comes in many different ways. The easiest way would be to learn the knowledge from others who already have gone through their problems and now have so-called expertise in knowing what went wrong and what they would have done differently. 
The other way to acquire wisdom in relationships is much more painful, but usually, a person can learn from it more quickly. That way would be called learning from their own experience using mistakes and failures. Relationships are often the most challenging ships to sail.  That is why gaining wisdom is so very critical to seek. ~ Bill Greguska
---
It Takes Effort To Get Wisdom In Relationships!
---
Principles To Find Wisdom In Relationships:
Get the facts before answering.

Make sure you hear both sides of the story before judging.

Be open to new ideas.  
All three principles center around seeking more information, this is challenging work, but the only alternative is prejudice – judging before getting the facts and going on what someone has said. This is an all too familiar scenario (he said, she said). Go to the source. By following these three principles, failed marriages, friendships, and healthy relationships can be prevented. 
In this information age, knowledge is plentiful, but wisdom is scarce. Intelligence means far more than merely knowing a lot. It is an essential attitude that affects every aspect of life. The foundation of knowledge is to fear the Lord, honor and respect God, live in awe of his power, and obey his Word. Trust in God – He will make you truly wise. ~ Mike Hayden
Proverbs 1:7 The fear of the Lord is the beginning of knowledge, but fools despise wisdom and discipline.
---
Some Specific Scriptures To Encourage You:
John 16:33 ESV
I have said these things to you, that in me you may have peace. In the world you will have tribulation. But take heart; I have overcome the world."
1 Thessalonians 5:11 ESV 
Therefore encourage one another and build one another up, just as you are doing.
Proverbs 27:9 ESV 
Oil and perfume make the heart glad, and the sweetness of a friend comes from his earnest counsel.
1 John 4:12 ESV 
No one has ever seen God; if we love one another, God abides in us and his love is perfected in us.
John 8:31-32 ESV 
So Jesus said to the Jews who had believed him, "If you abide in my word, you are truly my disciples, and you will know the truth, and the truth will set you free."
1 Timothy 6:17 ESV
As for the rich in this present age, charge them not to be haughty, nor to set their hopes on the uncertainty of riches but on God, who richly provides us with everything to enjoy.
Colossians 3:13 ESV 
Bearing with one another and, if one has a complaint against another, forgiving each other; as the Lord has forgiven you, so you also must forgive.
Ephesians 4:2 ESV
With all humility and gentleness, with patience, bearing with one another in love,
Romans 13:8 ESV 
Owe no one anything, except to love each other, for the one who loves another has fulfilled the law.
---
---
For Encouragement, Call 800-633-3446 or Chat
---