Learn How To Better Understand Others!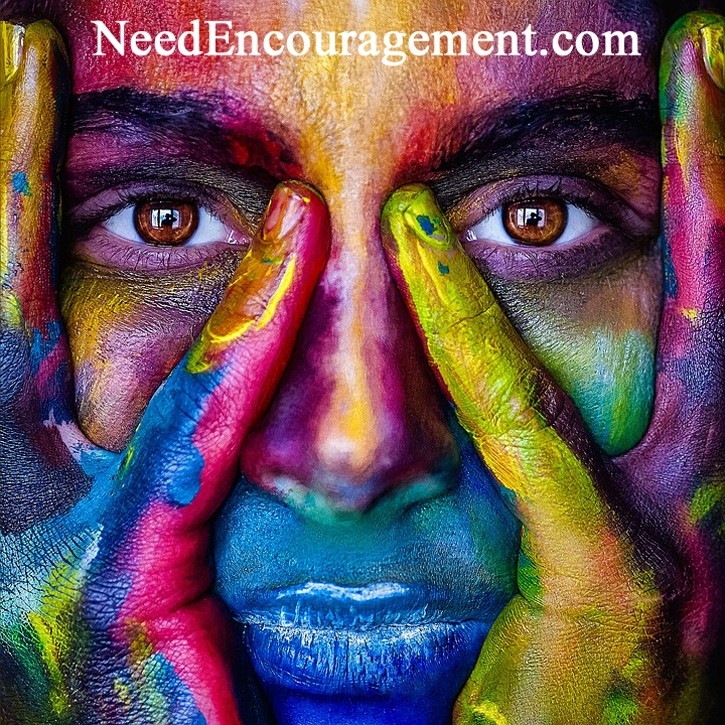 Please contact us if you have questions or if you need some encouragement.
Understanding others is a beautiful art that we must strive to master. Until we can truly grasp why people say and do certain things, we cannot offer them the support they need, nor can we accept their assistance when it's offered to us. It all begins with listening intently and asking thoughtful questions for clarification. By doing so, not only do we gain profound insights into the minds and hearts of those around us, but we also show them that their thoughts and feelings truly matter to us. In this journey of understanding, a real true friend becomes an invaluable gem in our lives – someone who knows that friendship isn't about keeping score or expecting reciprocity at every step; instead, it's about accepting each other unconditionally through thick and thin.
As our understanding grows deeper, so does our ability to get along harmoniously with others. By being genuinely interested in their stories and experiences, by paying attention to their needs and desires without judgment or prejudice, we create an atmosphere where understanding flourishes effortlessly. Let us embrace the power of understanding others as if it were a beacon guiding us towards building stronger connections rooted in empathy and compassion. To be able to better understand others it is important to listen to others and also ask questions for clarification. I love this short little saying that makes a lot of sense, "Make new friends, keep the old, the new are silver, and the old are gold. Asking questions and paying attention to others are just a couple of ways of understanding others better. ~ Bill Greguska
Psalm 49:3  My mouth will speak words of wisdom; the meditation of my heart will give you understanding.
---
Understand Others With A New Set Of Eyes!
---
Here Are Some Helpful Links:
---
Specific Relationship Resource Links:
---
Understand Others
My mom and I understood one another! When you learn to understand others, you will start having healthier relationships and experience more peace in your life! The fear of the Lord is the beginning of understanding and wisdom. Learn how to understand others because that is one of the secrets of being in good relationships. Do you think that you know how to understand others? You may believe that you do, which might be true to some degree, but do you understand what they meant to communicate with you?
To know, love, and understand others, we must practice listening to others first and sharing our thoughts and feelings with the other person. It is like walking in other's shoes you could say. It's the ability to know how the other person would feel if you were them is an excellent place to start. Asking questions is an essential art that many people nowadays do not practice as much as they should. Do you understand others and have compassion for those in your close circle of friends and relatives and all people in general? ~ Bill Greguska
---
One Of The Best Ways To Understand Others
Just sit down and start to talk. Keep in mind that God created us to be social creatures. Instead of just talking about and learning about getting to know someone, jump in and start to do it. The internet can sometimes be a beneficial tool for communication via emails, social websites like FaceBook.com, Twitter.com, Linkedin.com, and others can be helpful too, but I recommend:
---
Real Friends Understand, Do You Understand Others?
Are the things I plan to say to others today: kind, accurate, and necessary? Remember that we must always try to think before we say or do things.

Consider if it matters if you're right. Sometimes we respond to the plan of defending the side we stand on. If you find yourself arguing for the sake of being right, ask yourself, "Does it matter that much if I am right?" 

Avoid heated discussions. When emotionally charged, we don't think clearly and argue out of the impulse to be correct, defend ourselves, and save our egos. If a discussion is necessary, wait until you and everyone else have cooled off before diving into any further conversation.

Remember what is critical. List the things in your life that are the most important to you. Then ask yourself, "Will a reaction to this person contribute to the things that matter the most to me?"

You get more bees with honey than with vinegar. Try offering a kind word and not emotionally dumping your feelings on the other person you are dealing with. Work on understanding others. Do unto others as you would want them to do unto you.  

Don't respond. Often, when a person initiates a negative message or rude attitude, they're trying to trigger a response from you. When we react, we're giving them what they want.

Stop talking about it if the discussion is going nowhere! When you have a problem or a conflict in your life, don't you find that people love talking about it? The more we talk about how much we dislike a person, the more hatred we will feel towards them, and the more we'll notice things about them that we dislike. 
Everything that irritates us about others can lead us to understand ourselves. ~ Carl Jung
Philippians 4:7 And the peace of God, which transcends all understanding, will guard your hearts and your minds in Christ Jesus.
---
Helpful Ideas For Better Relationships With Others!
Have you put yourself in the other person's shoes? Try it, and you may understand how you may have hurt their feelings. This is an excellent way to understand others better.
---
Some Specific Scriptures To Encourage You:
1 Timothy 1:17 ESV 
To the King of the ages, immortal, invisible, the only God, be honor and glory forever and ever. Amen.
Romans 1:20 ESV 
For his invisible attributes, namely, his eternal power and divine nature, have been clearly perceived, ever since the creation of the world, in the things that have been made. So they are without excuse.
John 17:3 ESV
And this is eternal life, that they know you, the only true God, and Jesus Christ whom you have sent.
Psalm 83:18 ESV 
That they may know that you alone, whose name is the Lord, are the Most High over all the earth.
Genesis 1:26 ESV 
Then God said, "Let us make man in our image, after our likeness. And let them have dominion over the fish of the sea and over the birds of the heavens and over the livestock and over all the earth and over every creeping thing that creeps on the earth."
Revelation 15:4 ESV 
Who will not fear, O Lord, and glorify your name? For you alone are holy. All nations will come and worship you, for your righteous acts have been revealed."
Revelation 15:3 ESV 
And they sing the song of Moses, the servant of God, and the song of the Lamb, saying, "Great and amazing are your deeds, O Lord God the Almighty! Just and true are your ways, O King of the nations!
Revelation 4:11 ESV 
"Worthy are you, our Lord and God, to receive glory and honor and power, for you created all things, and by your will they existed and were created."
1 Peter 5:7 ESV 
Casting all your anxieties on him, because he cares for you.
1 Peter 3:9 ESV 
Do not repay evil for evil or reviling for reviling, but on the contrary, bless, for to this you were called, that you may obtain a blessing.
James 4:8 ESV 
Draw near to God, and he will draw near to you. Cleanse your hands, you sinners, and purify your hearts, you double-minded.
---
For Encouragement, Call 800-633-3446 or Chat
---