What Is Wisdom?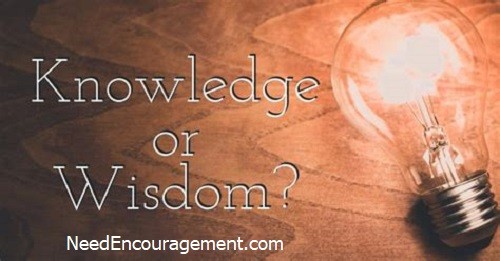 Please contact us if you have any questions or comments or would just like some encouragement?
Knowledge and wisdom are two different things. Knowledge is the acquiring of facts and information, and wisdom is the ability to know how to use that knowledge in the best godly way possible. 
A person can know many things yet not have very much wisdom or understanding. It is more important to others not how much you know but how much you care and share your empathy and knowledge. ~ Bill Greguska
Encouraging Links Concerning Wisdom:
---
The Fear Of The Lord Is The Begining Of Wisdom!
---
---
---
For Encouragement Call 1-800-633-3446 or Chat
---