God's Will Be Done, Not My Will Be Done!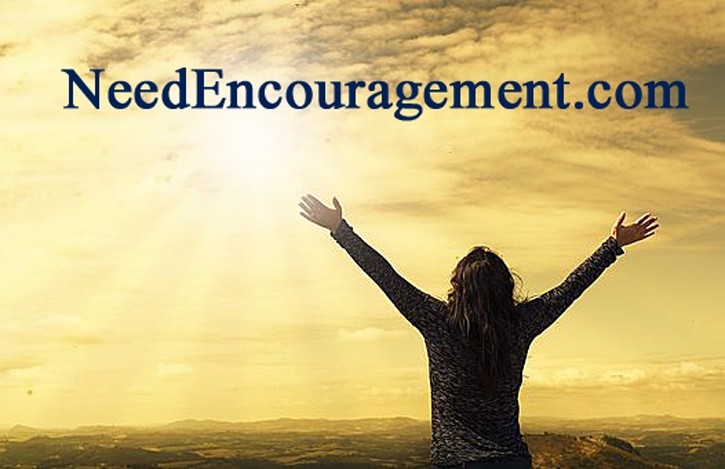 Please contact us if you have any questions or comments or would just like some encouragement?
You were made by God and for God, and until you understand that, life will never make sense. ~ Rick Warren
Take some time to learn how you can be in God's will. Here are some encouraging scriptures about God's will.
Isaiah 55:8-9  "For my thoughts are not your thoughts, neither are your ways my ways," declares the Lord. "As the heavens are higher than the earth, so are my ways higher than your ways and my thoughts than your thoughts.

Prayer is not so much the means whereby God's will is bent to man's desires, as it is that whereby man's will is bent to God's desires. ~ Charles Bent
Isaiah 53:6 We all, like sheep, have gone astray, each of us has turned to our own way, and the Lord has laid on him the iniquity of us all.
---
God's Will Is Not As Hard As We Make It Out To Be!
---
A ‣ B ‣ C ‣ D ‣ E ‣ F ‣ G ‣ H ‣ I ‣ J ‣ K ‣ L ‣ M ‣ N ‣ O ‣ P ‣ Q ‣ R ‣ S ‣ T ‣ U ‣ V ‣ W ‣Y ‣

Z
What does the Open Bible say about God's Will?

What does Biblegateway say about the commandment

s

?
---
God's Will!
Doing God's will can be difficult at times, but it is always the best for us. Doing God's will can be hard because of temptation and our flesh, yet the more we do it, the more we will see that it is best for us.
God's will is the ONLY right standard for living every time. The problem is that we fall short even if we set out to do God's will. We are fallen creatures, and God can understand that, and He has compassion and mercy for us because He loves you and me.
Each of us sometimes thinks we know better than anyone, including God. Of course, this is not the truth and ought to kick that thought out of our minds. An excellent way to think about it is God's way or the natural consequences?

Unfortunately, God's will is the opposite of what our intention is and what we want to do. The thing is, it comes down to do we trust and love God with our whole heart, mind, and soul? Or do we instead want to satisfy our flesh and worldly desires that tempt us?
That you will have to answer for yourself, but as for me,  I choose to serve the Lord. Be bold and share God's will with others you come in contact with. ~ Bill Greguska
---
Here Are Some Helpful Links:
---
Ten Things That God Is Not Concerned!
What kind of car do you own. He'll ask how many people you gave rides to who didn't have transportation.

How big was your house? He'll ask how many people you welcomed into your home?

About the clothes you wear, He'll ask how many you helped to clothe.

Or about much money you made. He'll ask if you compromised your character to get it.

What is your job title? He'll ask if you did your job to the best of your ability.

How many friends you had. He'll ask how many people you reached out to share friendship with.

What neighborhood do you live in? He'll ask how you treated your neighbors.

The color of your skin, He'll ask about your character.

Why it took you so long to find Him, He'll lovingly take you to heaven and not to the gates of Hell.

If we will tell others about him or not, He already knows your decision.
God knows you and me better than we could imagine. That is why we do not need to worry about things. God is more concerned about the fact if you loved him with all your heart, mind, and soul, and love your neighbor as you would love yourself.
---
Related Pages Of Encouragement:
A Special Link for a Little Extra Encouragement
---
God's Will Not Man's Will
God is omnipotent, which means he knows everything. God is also omnipresent, which implies that God is everywhere at the same time.  Bottom line, God knows everything about you, so there is no need to think about what God will not ask you because he already knows.
There are questions that I am sure you and I would want to ask God, and in time, those of us that are Christians will be able to do so. Are you a Christian? If not, then now is the time to think about what God has done for you and decide to live your life for him! God's ways vs. my way can be a hard choice depending on how close you walk with the Lord. Satan is always ready to steal, kill, and Satan weakens us with temptations that can be overpowering without God's help!
---
---
---
For Encouragement Call 1-800-633-3446 or Chat
---