How God Changed My Life, And How He Can Encourage You Too!
By William J Greguska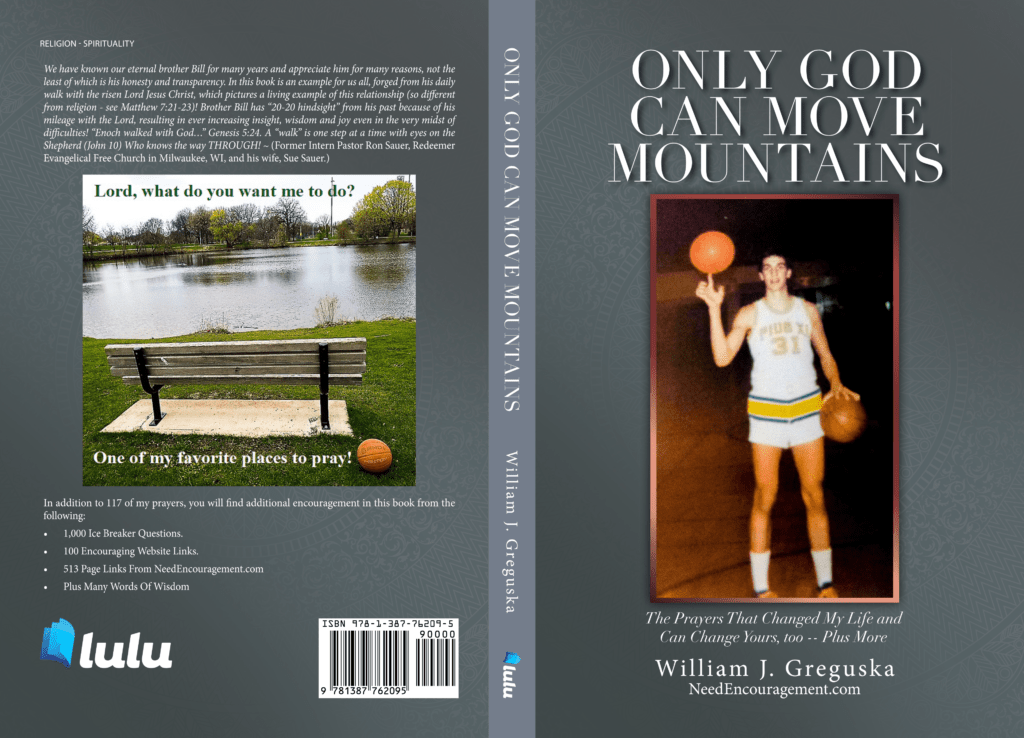 This Book is a beautiful and inspiring testament to the power of faith, hope, and prayer. As I share my personal journey with God, we are reminded that even in our darkest moments, there is always light at the end of the tunnel. The pages are filled with uplifting stories of how God moved mountains in my life when I felt powerless to do so myself.
Through these experiences and prayers, readers will be encouraged to trust in God's plan for their own lives and find comfort knowing that He can work miracles if we just have faith. And as an added bonus, The Book also provides valuable resources that can benefit anyone seeking to grow their relationship with God. So don't wait any longer – click here to order your copy today!
The Book is a beautiful testament to the power of faith, hope, and trust in God. As I wrote this book, I was inspired by my own life experiences and prayers with God. I wanted to share how He worked miracles in my life and moved mountains that seemed insurmountable at the time. Through The Book, you will discover that no matter what challenges you face or obstacles you encounter on your journey, God is always there to guide you through them.
You will also find valuable resources that can benefit you along the way. Whether it's an uplifting quote or a heartfelt prayer, The Book has something for everyone who seeks inspiration and encouragement in their daily walk with Christ. So why not click here now to order your copy today? I am confident that reading this empowering book will uplift your spirits and renew your faith in God!
May this book be a blessing to you. ~ Bill Greguska