God Is Faithful, But Sometimes We Are Not!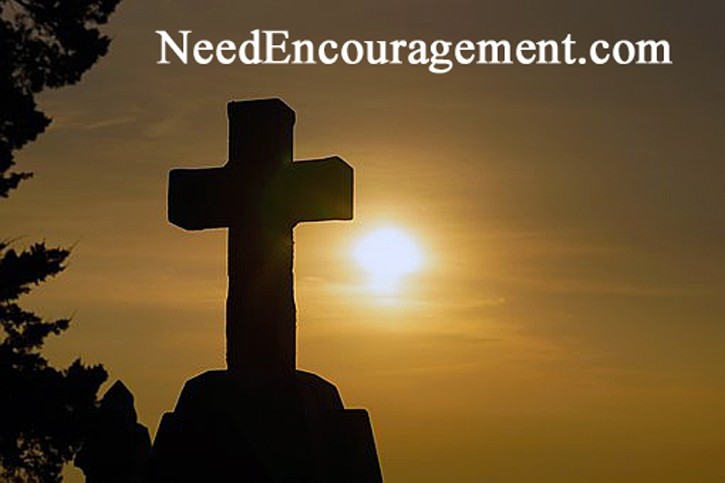 Please contact us if you have questions or comments or want encouragement.
Do you realize that God is the same today as He was yesterday and will be in the future? That is because God is faithful and does not change. God loves each one of us. Do we love and trust Him too?
Trust that God is faithful even when things look the darkest. Think of someone you feel you have been faithful to, multiply that indefinitely, and better understand God's faithful to us. I have a saying, "People are People (they let us down), but God is God! (He is perfect, faithful, and holy), but thankfully, we are all sinners saved by His love and grace. ~ Bill Greguska
1 Corinthians 10:13 No temptation has overtaken you except what is common to mankind. And God is faithful; he will not let you be tempted beyond what you can bear. But when you are tempted, he will also provide a way out so that you can endure it.
---
God Is Faithful, And You Can Trust His Word!
---
God Is Faithful, And That Is A Fact!
Jesus Christ fulfills 354 Prophecies.  God is faithful to what He has said and done since He created the heavens and the earth. Read about The Prophecies of Jesus Christ. I have experienced firsthand that God is faithful. I am grateful that God is faithful since he picked me up when I was down. It is hard to understand this while you are in the middle of a problem or crisis that seems like it will not get resolved. But if you have faith and patience, you will see that God will work out.
To prove this to yourself. Just look back on your life and recall something you felt was impossible. After some time has passed, you will see how God is faithful by how he walked you through whatever it was. Because that is what God does when we trust Him and are patient.  ~ Bill Greguska
---
Love God, And Love And Forgive Others, And Ourselves!
Do You Believe that God Is Faithful?
---
God Is Faithful And God Is Still In Control!
---
Here Are Some Helpful Links:
---
Five Reasons Why We Know God Is Faithful!
1. God has always desired your fellowship. God created us to have fellowship with him; it is we who turn our backs on Him.
2. God has promised never to leave you entirely on your own. We are just a prayer away from fellowship with him. Also, His word He has given us.
3. God's track record is impeccable because God is perfect. God can not lie, so His promises have been without fault.
4. God loves you and won't ever forget about you. Yes, there are times for our good when He has had to discipline us, but He wants the best.
5. God is not finished with you yet. He has a plan for your life. We are all a work in progress, do not worry. God will not forsake us because He loves us.
---
Some Specific Scriptures To Encourage You:
2 Timothy 2:13 ESV 
If we are faithless, he remains faithful— for he cannot deny himself.
1 Corinthians 10:13 ESV 
No temptation has overtaken you that is not common to man. God is faithful, and he will not let you be tempted beyond your ability, but with the temptation, he will also provide the way of escape, that you may be able to endure it.
2 Thessalonians 3:3 ESV
But the Lord is faithful. He will establish you and guard you against the evil one.
1 John 1:9 ESV 
If we confess our sins, he is faithful and just to forgive us our sins and to cleanse us from all unrighteousness.
Deuteronomy 7:9 ESV 
Know therefore that the Lord your God is God, the faithful God who keeps covenant and steadfast love with those who love him and keep his commandments to a thousand generations,
1 Corinthians 1:9 ESV
God is faithful, by whom you were called into the fellowship of his Son, Jesus Christ our Lord.
Numbers 23:19 ESV
God is not man, that he should lie, or a son of man, that he should change his mind. Has he said, and will he not do it? Or has he spoken, and will he not fulfill it?
Hebrews 10:23 ESV 
Let us hold fast the confession of our hope without wavering, for he who promised is faithful.
1 Thessalonians 5:24 ESV 
He who calls you is faithful; he will surely do it.
Lamentations 3:22-23 ESV 
The steadfast love of the Lord never ceases; his mercies never come to an end; they are new every morning; great is your faithfulness.
Romans 8:28 ESV 
And we know that for those who love God, all things work together for good, for those who are called according to his purpose.
Psalm 36:5 ESV 
Your steadfast love, O Lord, extends to the heavens, your faithfulness to the clouds.
Exodus 34:6 ESV
The Lord passed before him and proclaimed, "The Lord, the Lord, a God merciful and gracious, slow to anger, and abounding in steadfast love and faithfulness,
Psalm 33:4 ESV 
For the word of the Lord is upright, and all his work is done in faithfulness.
---
---
For Encouragement, Call 1-800-633-3446 or Chat
---