Where Do You Go To Find Help?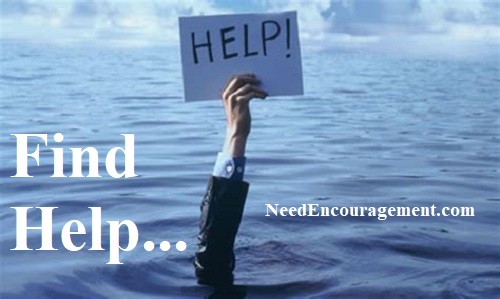 Please contact us if you have any questions or comments or want encouragement.
Many people are not aware that they need help in the first place. Many people live quietly desperate lives and consider that "normal" is unnecessary. God wants us to live life fully and take all our cares and concerns to Him in prayer.
If you are honest with yourself, we all have needed help in our lives in one form or another. Sometimes our pride gets in our way, and we flounder helplessly for no real reason. Below you will find many good links that will help you find help! ~ Bill Greguska
Matthew 7:7-8 "Ask and it will be given to you; seek and you will find; knock, and the door will be opened. For everyone who asks receives; the one who seeks finds; and to the one who knocks, the door will be opened.
Find Help From Pages Below
---
More Encouraging Pages
---
Find Help When You Reach Out For Help!
---
Some Specific Scriptures To Encourage You:
Acts 20:35 ESV
In all things, I have shown you that by working hard in this way, we must help the weak and remember the words of the Lord Jesus, how he himself said, 'It is more blessed to give than to receive.'"
Luke 6:38 ESV
Give, and it will be given to you. Good measure pressed down, shaken together, running over, will be put into your lap. For with the measure you use, it will be measured back to you."
Colossians 3:23 ESV 
Whatever you do, work heartily, as for the Lord and not for men,
Galatians 6:2 ESV 
Bear one another's burdens, and so fulfill the law of Christ.
John 15:13 ESV 
Greater love has no one than this that someone lay down his life for his friends.
John 13:34-35 ESV 
A new commandment I give to you, that you love one another: just as I have loved you, you also are to love one another. By this, all people will know that you are my disciples if you have love for one another."
---
---
For Encouragement, Call 1-800-633-3446 or Chat
---