Are Internet Friendships And Dating On The Rise?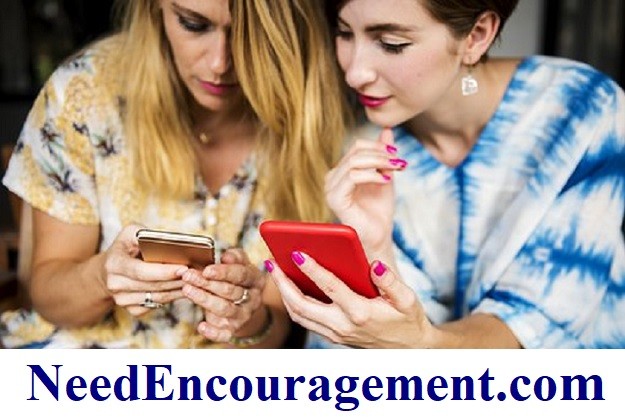 Please contact us if you have questions or if you need some encouragement.
Internet friendships have unquestionably skyrocketed in recent years, and it is truly heartening to witness the numerous success stories that have emerged from online platforms like ChristianMingle.com, or Eharmony.com, and countless other dating sites. The power of these connections should not be underestimated; they can bring immeasurable joy and support into our lives.
Personally, I cherish the internet friendships I have cultivated over time. Through constant texting and emailing, I am able to maintain regular contact with a few cherished individuals who brighten my days. While I do engage on social media platforms such as Facebook and Twitter to some extent, I consciously limit my usage due to their tendency to consume excessive amounts of time. Despite this cautionary approach, there is no denying the intrinsic value that internet friendships hold for many people. However, it is crucial to bear in mind certain precautions when communicating through emails or text messages. It's important to acknowledge that what one person intends might not always translate clearly or accurately for another person receiving the message. This miscommunication can inadvertently lead to misunderstandings and hurt feelings if we are not careful with our choice of words or tone. Overall though, let us embrace the beauty of Internet friendships while remaining mindful of how we communicate online so that we can continue building meaningful connections with others in this vast digital world filled with endless possibilities for friendship and personal growth. ~  Bill Greguska
Ephesians 4:29  Do not let any unwholesome talk come out of your mouths, but only what is helpful for building others up according to their needs, that it may benefit those who listen.
---
Are Most Of Your Friendships In Person Or Internet Friendships?
---
All Types Of Friendships Including Internet Friendships Take Time!
"Love and respect will make any good relationship better." Stephen Ramjewan

Do you have questions about how to have better relationships?
Here is a guide for guys and girls that want to get married.

"If there is such a thing as a good marriage, it is because it resembles friendship than love." Michel Eyquem de Montaigne

"Wishing to be friends is quick work, but friendship is a slow-ripening fruit."  Aristotle

What does the Bible say about friends? 
What are true friendships, according to the Bible?

Matthew 22:37-39

  Jesus replied: "'Love the Lord your God with all your heart and with all your soul and with all your mind.' This is the first and greatest commandment. And the second is like it: 'Love your neighbor as yourself.

'
---
Ideas To Help You In All Your Friendships:
Take time to listen to each other; this can be tough to do sometimes. Each person should take time to listen without interrupting while the other person talks.

Put yourself in the other person's shoes. Try to see why the other person sees things the way they do. Just your attempt to do so will help the other person understand that you seek to be a friend.

Look at what is right about what another person is saying. See if you can correct the situation. If you need to apologize, go ahead. It may feel horrible, but an apology can often help a relationship get back on the right track that benefits both of you.

Separate your emotions from reality. Everyone has feelings that surface intermittently. People often say things they don't mean when they are in the middle of an emotional upset. Allow the person some time and space to deal with their emotions before you try to work things out.

Continue to appreciate and respect each other. Even though it may be difficult, focus on the positive aspects of the relationship. If you model appreciation, the other person will often follow in that same kind of manner.

Speak from your heart. As you try to unravel the difficulty, keep focused on what you and the other person care about most: the goals of the project, your faith in God, each other, the community, etc.

Don't give up your principles. Don't sacrifice what you believe in to make a relationship work. If you give up on your beliefs, you won't be useful, and the relationship won't work anyway, so the best thing to do is be honest, sincere, and use common sense in the way you talk to others.

Hang in there when things get difficult. You can take some breathing room, but try not to give up on the relationship altogether. When things are the toughest, there are valuable lessons to be learned. It's best to keep a relationship that you've invested your time and care? Be careful not to say something to harm the relationship any more than it is already.

You can act independently to improve any relationship. Even if the other person or group of people is acting nasty, you can behave in a positive, respectful, constructive, and thoughtful way, this may surprise people, and they may follow your lead.
---
Christian Dating Sites Are A Good Way To  Meet People!
---
Some Specific Scriptures To Encourage You:
Proverbs 18:24 ESV
A man of many companions may come to ruin, but there is a friend who sticks closer than a brother.
Proverbs 17:17 ESV 
A friend loves at all times, and a brother is born for adversity.
1 Corinthians 6:18 ESV
Flee from sexual immorality. Every other sin a person commits is outside the body, but the sexually immoral person sins against his own body.
John 15:13 ESV 
Greater love has no one than this, that someone lay down his life for his friends.
Proverbs 27:17 ESV
Iron sharpens iron, and one man sharpens another.
2 Corinthians 6:14 ESV 
Do not be unequally yoked with unbelievers. For what partnership has righteousness with lawlessness? Or what fellowship has light with darkness?
Ecclesiastes 4:9-10 ESV
Two are better than one, because they have a good reward for their toil. For if they fall, one will lift up his fellow. But woe to him who is alone when he falls and has not another to lift him up!
Proverbs 12:26 ESV 
One who is righteous is a guide to his neighbor, but the way of the wicked leads them astray.
Genesis 2:24 ESV 
Therefore a man shall leave his father and his mother and hold fast to his wife, and they shall become one flesh.
1 Corinthians 15:33 ESV
Do not be deceived: "Bad company ruins good morals."
Proverbs 27:5-6 ESV
Better is open rebuke than hidden love. Faithful are the wounds of a friend; profuse are the kisses of an enemy.
Proverbs 22:24-25 ESV 
Make no friendship with a man given to anger, nor go with a wrathful man, lest you learn his ways and entangle yourself in a snare.
Proverbs 16:28 ESV 
A dishonest man spreads strife, and a whisperer separates close friends.
Proverbs 13:20 ESV 
Whoever walks with the wise becomes wise, but the companion of fools will suffer harm.
---
---
For Encouragement, Call 800-633-3446 or Chat
---