How Would You Describe Gentleness?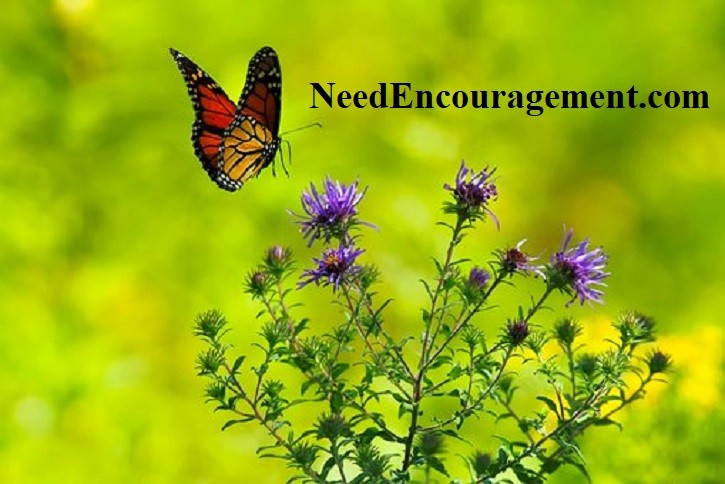 Please contact us if you have questions or if you need some encouragement.
Over the past many years now, I have come to the conclusion that gentleness in our society has been considered non-desirable, yet in God's word; the weak shall inherit the world, there is a peculiar contradiction, isn't it? But if I look back at past disagreements with others, I can't help but wonder what might have happened if I had embraced gentleness instead of righteousness. Perhaps, just perhaps, I would have come out on top more often than not!
Now, people seem to tend to view gentleness differently – some see it as a sign of weakness. Let me tell you something profound that I once heard: gentleness is not weakness; it is strength under control. Just imagine for a moment how much smoother, easier, and better our lives could be if we chose to practice more gentleness each day? The power of gentle words and actions can mend broken hearts and heal wounded souls like nothing else can. So let us strive to cultivate this beautiful virtue within ourselves and extend it generously to those around us. Gentleness holds within it the ability to transform lives and create harmonious connections where there was once discord. ~ Bill Greguska
Philippians 4:5  Let your gentleness be evident to all. The Lord is near.
---
A Fruit Of The Spirit Is Gentleness
---
What Gentleness Is Not!
To be gentle is to understand that God's ways and thoughts are high above our own (Isaiah 55:9). It is to humbly realize that our worldviews are formed by exposure to sin. I have not been a gentleman; I have often fallen far short of gentleness and allowed my anger and selfishness to control me. How about you? Is kindness one of the controlling factors in your life? ~ Bill Greguska

 "In a world that cheers when athletes smash into each other and applauds insults as a form of entertainment, is gentleness even relevant anymore?" Eddie Foster
---
Real Strength Is Found In Gentleness!
---
Scriptures That Refer To Gentleness:
Galatians 5:22-23 

But the fruit of the Spirit is love, joy, peace, forbearance, kindness, goodness, faithfulness,

 

gentleness, and self-control. Against such things, there is no law.

Colossians 3:12 Therefore, as God's chosen people, holy and dearly loved, clothe yourselves with compassion, kindness, humility, gentleness, and patience.

1 Peter 3:15 But in your hearts revere Christ as Lord. Always be prepared to answer everyone who asks you to give the reason for the hope that you have. But do this with gentleness and respect.

Matthew 5:44 But I tell you, love your enemies and pray for those who persecute you.

Philippians 4:5 Let your gentleness

 be evident to all. The Lord is near.
---
What Does Gentleness Mean To You?
One of the purposes of the Holy Spirit is to work in us to be more like Christ (Galatians 5:22-23). Remember that another word for gentleness can be "meekness," which does not mean weakness. Think about it for a minute; it takes a very strong person to be genuinely gentle! Our instincts lead us to be angry, rude, aggressive, demanding. But with the wisdom given to us by the Holy Spirit, we begin to see why we should ultimately submit to God as Lord of our lives. Gentleness places our strength under God's guidance; rather than our instincts,  it is a powerful tool for living a godly life when our goal is to follow Jesus Christ's example.
---
Some Specific Scriptures To Encourage You:
Titus 3:2 ESV 
To speak evil of no one, to avoid quarreling, to be gentle, and to show perfect courtesy toward all people.
Proverbs 15:1 ESV 
A soft answer turns away wrath, but a harsh word stirs up anger.
2 Timothy 2:24-26 ESV
And the Lord's servant must not be quarrelsome but kind to everyone, able to teach, patiently enduring evil, correcting his opponents with gentleness. God may perhaps grant them repentance leading to a knowledge of the truth, and they may come to their senses and escape from the snare of the devil, after being captured by him to do his will.
James 3:17 ESV 
But the wisdom from above is first pure, then peaceable, gentle, open to reason, full of mercy and good fruits, impartial and sincere.
Galatians 5:22-23 ESV
But the fruit of the Spirit is love, joy, peace, patience, kindness, goodness, faithfulness, gentleness, self-control; against such things there is no law.
Galatians 6:1 ESV
Brothers, if anyone is caught in any transgression, you who are spiritual should restore him in a spirit of gentleness. Keep watch on yourself, lest you too be tempted.
Matthew 11:29 ESV
Take my yoke upon you, and learn from me, for I am gentle and lowly in heart, and you will find rest for your souls.
Ephesians 4:2 ESV
With all humility and gentleness, with patience, bearing with one another in love.
James 1:19-20 ESV 
Know this, my beloved brothers: let every person be quick to hear, slow to speak, slow to anger; for the anger of man does not produce the righteousness of God.
Colossians 3:12 ESV 
Put on then, as God's chosen ones, holy and beloved, compassionate hearts, kindness, humility, meekness, and patience.
Galatians 5:22 ESV
But the fruit of the Spirit is love, joy, peace, patience, kindness, goodness, faithfulness.
1 Corinthians 13:4-5 ESV
Love is patient and kind; love does not envy or boast; it is not arrogant or rude. It does not insist on its own way; it is not irritable or resentful.
---
---
For Encouragement Call 800-633-3446 or Chat
---