Get Involved And Be A Part Of Life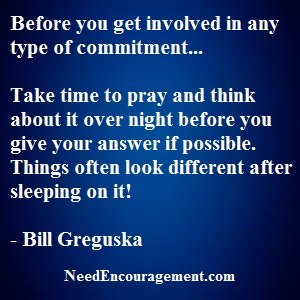 Don't just be a mear spectator! Get involved with what God is calling you to do. Maybe you are involved in enough, you need to know your boundaries.
Otherwise, in the meantime, we would appreciate your prayers for our ministry, plus if you want to get involved more, we just ask you to be possibly available once a month or whatever fits your schedule?  If you are a Christian and have skills in writing short articles we could use your assistance from time to time. Get involved today! 
If you are a Christian and have skills in writing short articles we could use your assistance from time to time. Get involved today! 
Pay it forward?
If you have been encouraged in any way through our website and would like to help to do the same for others, then we invite you to get involved with us today.
There are many positive ways to get involved in your own city. We all have our own set of skills that God has gifted us with, your job is to find out what your gifting is and go for it. My friend Jess is an artist and her passion for art has taken her to explore her gifts.
For example, check out CitySelfPortrait.WordPress.com/about. Whatever you do in life, do it as unto the Lord.  Someday you will hear the words in Luke 19:17 "'Well done, my good servant!' his master replied. 'Because you have been trustworthy in a very small matter, take charge of ten cities.'~ Bill Greguska
Here are some helpful links:
What These People Did To Get Involved!
The difference between involvement and commitment is like ham and eggs. The chicken is involved; the pig is committed. ~ Martina Navratilova
1 Corinthians 16:16  to submit to such people and to everyone who joins in the work and labors at it.
What Gifts Has God Given You?
What is the context of this verse?  Let's back up and read Eph 2: 1-3.  These verses talk about our condition.
As for you, you were dead in your transgressions and sins, 2 in which you used to live when you followed the ways of this world and of the ruler of the kingdom of the air, the spirit who is now at work in those who are disobedient. 3 All of us also lived among them at one time, gratifying the cravings of our flesh[a] and following its desires and thoughts. Like the rest, we were by nature deserving of wrath.
So What Was Our Condition?
Simply, We were dead in our sin!
Then we have Eph. 4-9, which gives God's response:
But because of his great love for us, God, who is rich in mercy,  made us alive with Christ even when we were dead in transgressions—it is by grace you have been saved.  And God raised us up with Christ and seated us with him in the heavenly realms in Christ Jesus,  in order that in the coming ages he might show the incomparable riches of his grace, expressed in his kindness to us in Christ Jesus.  For it is by grace you have been saved, through faith, and this is not from yourselves, it is the gift of God,  not by works so that no one can boast.
So what was God's response?
Bottom line, God was merciful and gave us grace!
Put in this context, what should our motivation be for serving God–that is, for doing the "work assignments" he has prepared for us?
Let's look at Eph. 2:10 For we are God's handiwork, created in Christ Jesus to do good works, which God prepared in advance for us to do.
What does the verse mean to you? (Paraphrase)

What is God's part?

What is our part?
So, What Was God's Response?
Put in this context, what should our motivation be for serving God–that is, for doing the "work assignments" he has prepared for us?
Types Of Service
Where can we serve God?  I know there were times in my life that I couldn't take on any type of "extra-curricular" activities!
Read Col. 3:23-24 Whatever you do, work at it with all your heart, as working for the Lord, not for human masters, since you know that you will receive an inheritance from the Lord as a reward. It is the Lord Christ you are serving.
Finding Areas Of Service
God has prepared in advance good works for us to do.
How do we know what those good works are?  How do we prioritize our time?
gifting (how do we know what our gifts are?)

circumstances at times in our lives (helping spouse and friends; raising kids)

extreme needs (serving out of our comfort zone when necessary)
Prayer is always key in deciding on areas of service.
Think Of 4-5 Instances In Your Life, Spread Out Over Your Life
Things you enjoyed doing and thought you did well. These do NOT have to be job-related.
Analyze these accomplishments and the circumstances:
 Indoors vs outdoors

Alone vs with others (individuals or groups? kids or adults?)
What about introvert/extrovert issues.
leadership vs Follower

"up front" vs "behind the scenes"

abstracts vs "hands-on"  (Head work vs working with hands)

long-term results vs short-term results

Is it important for you to have a finished product, or are you satisfied being part of a long

process?

Are you are a morning person or an evening person?

Did specific skills play a part? (Technology? Carpentry?
After analyzing each activity to see what about the activity you really enjoyed and did well at, pull out common denominators that cut across all or most of them to understand your motivated abilities–those things that you feel "wired" to do. This doesn't mean everything God has called you to do will be something you are comfortable with. But when given the opportunity to choose areas of service, it will help you narrow down the possibilities.
By Lisa Stackpole condensed by Bill Greguska
One Great Way To Get Involved Is By:

Copying And Pasting Our URL To Your Website, Email, Facebook…
https://www.NeedEncouragement.com
Like To Get Involved?
To serve NeedEncouragement.com, we just ask you to tell others that know you, know about us. Even by sending an email to those on your email list would be an excellent way to get the word out in an efficient way.

Please pray for those who have encouraged because of our website, that the seeds that have been planted grow and their lives become full as they follow the Lord Jesus Christ.

If you do not have a lot of time to get fully involved, you can volunteer once a week or month. or whatever fits your schedule?
More ideas…
Please also pray for those who have helped NeedEncouragement.com over the past eight years with editing and design of the website and technical side.

If you would like business cards to hand out to people who come and go in your life, contact us and we can make the arrangement to get cards into your hands to share with others.

If you have any suggestions of your own, please let us know. A website like NeedEncouragement.com without others knowing about it is like a pool of water in the middle of a desert that nobody knows about, which in turn, no one can benefit.
Tell others…
There are many times that you hear of something worthwhile. The natural thing to do is to tell others that you know. Here is an excellent chance to not only be a good friend to others by sharing this website with them. But it is also a good way to let others know that you care and are thinking of them.
Related Pages Of Encouragement:
Great Suggestion On Ways To Get Involved.
---
For More Encouragement Call 1-800-633-3446 or Chat
---
Please contact us if you have any questions or comments or would just like some encouragement?
He who passively accepts evil is as much involved in it as he who helps to perpetuate it. He who accepts evil without protesting against it is really cooperating with it. ~ Martin Luther King, Jr.
Proverbs 11:25 A generous person will prosper; whoever refreshes others will be refreshed.