Bill's Book

Chapter 2 – It Starts With Me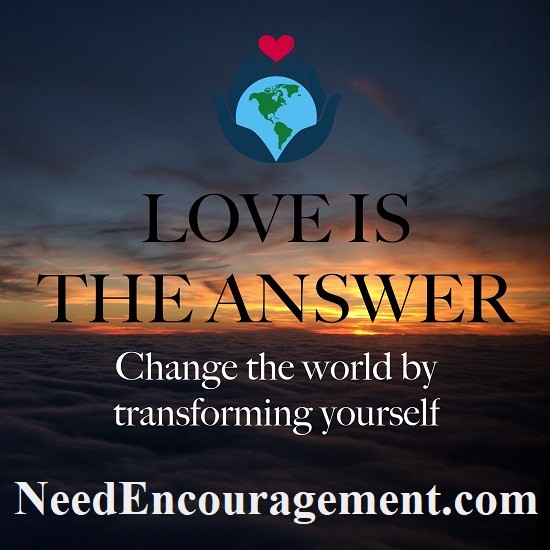 I wrote this book below to have it published but decided to put it on my website instead to share it with anyone interested. May it be a blessing to you as you read it. ~ Bill Greguska
Chapter 1 – My Letter To The Lord
Chapter 2 – It Starts With Me
Chapter 3 – God's Plan
Chapter 4 – God's Way
Chapter 5 – God Answers Prayers
Chapter 6 – Faith During Hard Times
Chapter 7 – Relationship With Others
Chapter 8 – Love Is The Answer
Chapter 9 – Victory Over Evil
Chapter 10 – Heaven Is Our Home
Chapter 11 – Emotions Are Interesting
Chapter 12 – Recovery
---
CHAPTER 2
It Starts With Me!

Peace and Love

Forgiveness Is Not Optional

Parents Do Their Best

Help One Another

Love Everyone

Love Of Money

Joy Within Difficulties

Peace In Your Heart

Quiet Our Hearts

Love Your Wife = Love Your Life
1. Peace and Love – It Starts With Me!

Lord, I know that if I want to find peace wherever I go, and whatever I do, I will find it while I am walking with you. Lord, while in this world you tell me that I will discover many troubles. I find that I am most at peace when I am doing your will, Lord, and encouraging others, and also when I am confident and comfortable with others and myself. Lord, I need to keep your love stored in our hearts and share it throughout the day with others. I need to put all my faith in you to supply me with what I need for finding peace and sharing it because your word says you will not let me down, and then at the right time, you Lord will escort me into heaven when my time here on earth is complete.
Lord, I know that w

hen I have love in my heart, and I am at peace with myself, and with others, people can sense that and, in return, feel at peace with me too.
I can only imagine what peace there will be to be in heaven. In the meantime, Lord, help me to seek peace as far as it depends on me with everyone, and in doing so, I will find a treasure worth far more than silver or gold. Keep in mind that prayer that is combined with love is a force of power to be reckoned with. It starts with me.
Philippians 4:7 And the peace of God, which transcends all understanding, will guard your hearts and your minds in Christ Jesus.
Dad could talk about peace and love out loud to the world, but he could never show it to the people who supposedly meant the most to him: his wife and son. How can you talk about peace and love and have a family in bits and pieces – no communication, adultery, divorce? You can't do it, not if you're being true and honest with yourself. ~ Julian Lennon the son of famous Beatles John Lennon
NeedEncouragement.com/game-plan
---
2. Forgiveness Is Not Optional – It Starts With Me!

Lord, I found it to be wise to think for a minute or two about those people that I have had problems or arguments with recently or in the past. Sometimes I say I have forgiven them, but have I completely forgive them? Lord, I do not mean mostly, like 92%, I mean entirely. To me, just knowing that God commands me to forgive others is good enough reason for me to forgive others, plus when I think how good it feels to be forgiven, that can be my motivating factor. We all mess up at times, and so do others, forgiveness is the remedy for when I or others mess up. 
Lord, you have taught and commanded me to forgive each other, please equip me fully to forgive those who have hurt me, wronged me, or betrayed me in any way, even it is against our flesh to forgive them.
Lord, help me to do your will Lord and kick my will out the door, now and forever, Lord, I have learned that to not forgive someone for the reason of "teaching them a lesson, or maliciously pay them back," is like drinking poison and expecting that it will hurt the other person, Lord, when I forgive others, it is not necessarily forgetting, but it is choosing to let go of an offense and not picking it up again. You have also taught me, Lord, that trust needs to be regained over a while. 
Matthew 6:15 But if you do not forgive others their sins, your Father will not forgive your sins.
Never forget the three powerful resources you always have available to you: love, prayer, and forgiveness. ~ H. Jackson Brown, Jr. is an American author best known for his inspirational book, Life's Little Instruction Book. 
NeedEncouragement.com/forgiveness
---
3. Parents Do Their Best
Lord, I like to try to remember all the good things my parents taught me and did for me. My mom taught me many things and loved me more than anyone in this world. She taught me many things, such as, that either you can cry about something, or we can laugh about it, the choice is mine to make. She gave me encouragement and security, knowing that I was always loved while growing up, even though many difficult years. My dad taught me that when you do a job, do it good. Lord, these things, and many other things my parents taught me are still a big part of my life today. And the things that many parents who fell short in some way or another that you Lord give them grace. I know that my parents were terrific, yet they were not perfect, the same goes for me too, and that also trickles down to my kids and their kids. Lord, you know that we all live in this sinful world, and are sinful by nature, and by your grace, please allow us to remember the good and forgive the not so good about my parents.
Lord, I praise you, Lord, that I could honor my parents like you have taught me to do in Your Word.
You made it that I could love and take care of them like they have loved and have taken care of me as a token of my gratitude and respect for all they have done for me growing up. Lord, I believe that each of us could greatly benefit from thinking about how we can show honor to your parents if they are still alive? We might not have always agreed with our parent's decisions, but overall, the critical question is, did I respect them for the position of being my parent? If not, I need to take time to make my amends with them; if they are deceased, God knows each one of our hearts. But it starts with me.

Proverbs 22:6 Start children off on the way they should go, and even when they are old they will not turn from it.
My heroes always are mostly my parents – my father especially, and my mom, who's passed on already. My dad is a very strong man, and by him being educated, and a principal and school superintendent over 37 years, he plays such a big role in my life. ~ Dikembe Mutombo played center 18 seasons in the National Basketball Association.
NeedEncouragement.com/encouragement-for-teens
---
4. Help One Another
Lord, I know it is so good to get involved in other people's lives, to understand what matters to them, and to what degree that might be. To me, being a parent is a great way to be a mentor to my children Sherry and Chris. Also taking care of my elderly mother, and Ben Hersh, who had Cerebral Palsy, and other people in my life. I was like a mentor to Ben and also a friend to him. Helping my mom the last eight years of her life was an honor for me that I could do for her, for she was extremely against going to a nursing home. Lord, who you know who needs help in their life? Please make it clear to me those people so I can start working on it.
Lord, there are many different ways to help someone, we can pray, do acts of kindness, spend time with others, remember others at different times like birthdays, Christmas
We can just contact others for no reason at all, which sometimes can be a real blessing. Lord, I pray that people can learn to be more considerate and help one another without so much hesitation. It starts with me. Help us have more love in our hearts and reach out to one another more freely. Lord, help me to consider it an honor and privilege to be able to help someone in need who is disabled, elderly, widowed, or orphaned, and no matter what the circumstances may be. Lord, teach us how to love more like you.
Proverbs 27:17 As iron sharpens iron, so one person sharpens another.
It is one of the beautiful compensations in this life that no one can sincerely try to help another without helping himself. ~ Ralph Waldo Emerson popular American lecturer, philosopher, and poet.
NeedEncouragement.com/friends-can-help
---
5. Love Everyone – It Starts With Me!

Lord, I try to love others the way I would want to be loved myself (which includes those who irritate me and my enemies, which is a little harder). Anyone can love those who do nice things for me, but when I love my enemies who do wrong and harmful things to me, that is the love that you, Lord, talk about in your Word. Yes, there are times when it is much harder to love everyone, but at those times, I need to call on you Lord for your patience and strength to love others the way you love me. I have learned that love does not cost a penny, yet it yields high dividends.
Lord, if only I would love one another more, rather than judging and hating each other as I and many others sometimes do, and we talk badly behind their backs with gossip.
Lord, please help me put more love in my heart for everyone I come in contact with since you Lord command us to love one another in the first place. Please help me to carry out that command the best I can. Domestic harmony should be the music played in all homes, and carried out into the streets. Please help us to think about what I can plan to do to show my love for others today? It starts with me. (Including those who irritate me)
Matthew 5:44 But I tell you, love your enemies and pray for those who persecute you.
The more relaxed you are, the better you are at everything: the better you are with your loved ones, the better you are with your enemies, the better you are at your job, the better you are with yourself. ~ Bill Murray is an American actor, comedian, filmmaker, and writer.
NeedEncouragement.com/how-to-be-kind
---
6. Love Of Money
Lord, I need to remember that money is just a tool, and it ought not to become my god. When I see people lust over money and treat it more important than it was meant to be, that is where the problems come in. Lord, I can be thankful for what money makes available for me to do, where I can go, what I can eat, but when it becomes out of balance, that is where the troubles come in for me, Lord, I believe that contentment is the antidote for lusting over money, Lord, like most of us, I had lusted over money, especially when I was using drugs and alcohol. But I thank you, Lord, for taking those addictions from me.
Lord, I know that money is a necessity that keeps the wolves away, yet the love of money can cause me to sin very quickly.
Help me, Lord, to heed your warning and stay clear of lust for money. Lord, I remembered years ago, my pastor, Stuart Briscoe used to talk about how much money is enough, I remember in his sermon to make a point, and he said, "Just $200 more."
1 Timothy 6:10 For the love of money is a root of all kinds of evil. Some people, eager for money, have wandered from the faith and pierced themselves with many griefs.
What's the reason I'm playing basketball? I do it because I love it, I do it because of my family, and that's it. I don't do it because of the money, and I don't do it because of the fame, I just do it because I love it, and I do it for my family because my family enjoys it. ~ Giannis Antetokounmpo is a wealthy all-star Greek professional basketball player for the Milwaukee Bucks of the NBA.
---
7. Joy Within Difficulties – It Starts With Me!

Lord, it took me a while, but I have committed to myself that I will try to see the glass as half full rather than half empty. If you Lord are for me, who can be against me? There may be things that are making my life hard right now, but I need to keep in mind that this too shall pass. Lord, I need to be thankful for every moment that you give me, and I try to use it in the best way I can to glorify you, Lord, if others sometimes feel that their life seems to be all lemons, then I would tell them to make lemonade which is a great outlook to have.
Lord, when I seek your will to be done in my life, I find joy in doing so.
Help me to focus on you, Lord, rather than people and things to bring us joy. I believe that when I find my happiness in you, Lord, it is something that I can bank on that to be real, and worthwhile. It starts with me, and I need to keep me from being tempted by the things of this sinful world. Lord, good morals can keep me out of jail, but only your sacrifice on the cross can prevent me from going to hell. I have learned Lord that if I need encouragement, I ought to consider trying to encourage someone because doing that, I will find joy within my difficulties.
James 1:2: Consider it pure joy, my brothers, whenever you face trials of many kinds.
There are souls in this world which have the gift of finding joy everywhere and of leaving it behind them when they go. ~ Jean Paul was a German Romantic writer, best known for his humorous novels and stories.
---
8. Peace In Your Heart – It Starts With Me!
Lord, praying helps me to find peace when I go to you Lord in prayer, and I ask you for your will to be done, not my will to be done, that is when I am on the right track. Lord, prayer is something I have tended to, at times, overlooked in the past. Help me to keep in mind that with you, Lord, I can have peace in my heart. It starts with me, because peace is not just something that happens, or we can simply wish for, it needs to come from you Lord because you have made it clear that I ought to have peace and not to be afraid. I need to live my life today in that manner so that my life will reflect what you Lord intend for me. It starts with me. I want to trade my broken pieces for your peace Lord.
Lord, when I do your will, that is when I will find peace in my heart.
Help me to realize that without you, I can not have lasting peace, and I thank you for comforting me and watching over me as I plod through this life I am living, with its joys and also heartaches. Lord, to find peace in my life, I need to understand that you, Lord, have given me two ears and one mouth, so I ought to listen twice as much as I speak.
John 14:27: Peace I leave with you; my peace I give you. I do not give to you as the world gives. Do not let your hearts be troubled and do not be afraid.
In high school, in sport, I had a coach who told me I was much better than I thought I was and would make me do more in a positive sense. He was the first person who taught me not to be afraid of failure. ~ Michael Krzyzewski has served as the head men's basketball coach at Duke University.
NeedEncouragement.com/become-more-like-jesus
---
9. Quiet Our Hearts – It Starts With Me!
Lord, I know that there will be times when I need to decide whether to speak the truth in love or not to say anything at all. Lord. I sometimes choose to talk about politics and religion, only if the conversation is peaceful and productive; otherwise, I find it to become a wedge between people if not handled properly. Lord, I discovered a good rule of thumb, which is to operate my brain before engaging my tongue in all situations, and whatever I speak, let it be said in love, not hate. I believe that we all need more discretion about when to speak and when to keep quiet.
Lord, please give me the wisdom to know when to share my thoughts and when to keep them to myself…
Give please give me the wisdom to know that once I say something, there may be negative consequences for myself or others if not thought out first with love, and of course, wisdom. Calm my heart to help me keep my mouths shut a little more often. It starts with me. But please help me make sure that I keep my words soft and sweet, so in case I have to eat them, I will not choke on them. Lord, I realize that if I talk to others the way I would like to be communicated to, the world would be a better place.
James 1:26 Those who consider themselves religious and yet do not keep a tight rein on their tongues deceive themselves, and their religion is worthless.
Sometimes you've got to keep your mouth shut. ~ Kevin Harvick, professional stock car racing driver.
NeedEncouragement.com/stop-swearing
---
10. Love Your Wife = Love Your Life – It Starts With Me!

Lord, as a former husband who has gone through a divorce, I know I ought to have loved my wife more sacrificially than I did. I know I did my best considering my circumstances, but my best was not good enough. Many men do not need to reinvent the wheel, but rather learn from other men like me who had to learn the hard way, and I am one of them. Us men need to love our wife fully if we want to have a happy marriage, she needed to feel loved by me more and feel secure. If I would have said and done things for her that she needed and shown my sacrificial love for her by putting her needs in front of our own, I might still be married today. It starts with me, and I did try my best, but things fell apart. I believe that a real man is a man who knows how to love his wife. Lord, you command me as a man to love my wife and provide for her, protect her, and honor her. I have asked myself, Lord, I should have asked you, "How do you define a good marriage?" before I got married.
Lord, I am sorry that I sometimes in the past I put our own needs in front of my wife's needs…
Help me and all men be humble and wise men to apologize and change that dishonor anyways you or dishonor my wife. You gave your life to the church (the bride), and I needed to do the same for my wife. The happiest hearts are those hearts that beat for others. I need to ask myself, "Is there anything preventing me from loving my wife fully? If so, I need to identify it and remove it.
Ephesians 5:25 Husbands, love your wives, just as Christ loved the church and gave himself up for her. 
My advice to a new husband is nothing more than 'husbands, love your wives.' And 'love your wife as Christ has loved the church.' Never forget that you are Christ's representative in serving your wife. ~ J. I. Packer is a Canadian evangelical and theologian.
NeedEncouragement.com/encouragement-for-women