Helping Yourself Improve Can Often Be Hard!

Helping Yourself Improve…
You are obviously on a quest to helping yourself improve your life, or else you would not be here.
First of all,  improving your life does not merely mean picking yourself up by the bootstraps.
It would look more like taking an inventory or your life, assessing your strengths and weaknesses, and then humbly in prayer asking God to help you.  
If you do not have a relationship with God through your faith in Jesus Christ, that is where I would suggest that you start.
If you already have a relationship with God, then I would first pray for God to help you, ask a close friend, counselor, pastor or someone to help you because you will need the encouragement and support of someone invested in you in your quest for helping yourself improve.
Often you think that you are in total control of helping yourself improve, but foolishly leaving out the main factor which is the Holy Spirit working with you in you and through you in this area. Below are listed 1o quick helps to point you in the right direction.
Keep in mind that if you think you are going to make any lasting progress without God helping you, you will quickly discover that without Him your personal efforts will fall short. On the other hand, with God, all things are possible through Him! ~ Bill Greguska
Here Are Some Helpful Links:
Helping Yourself Improve Is Not That Difficult! 
Helping Yourself By Changing Your Attitude!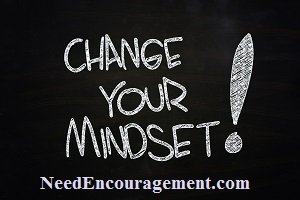 Related Pages Of Encouragement
More Ways For Helping Yourself Improve!
---
For Encouragement Call 1-800-633-3446 or Chat
---
Please contact us if you have any questions or comments or would just like some encouragement?
Chess helps you to concentrate, improve your logic. It teaches you to play by the rules and take responsibility for your actions, how to problem solve in an uncertain environment. Garry Kasparov
Daniel 1:20 
In every matter of wisdom and understanding about which the king questioned them, he found them ten times better than all the magicians and enchanters in his whole kingdom.